Messiah - My Testimony to
Rev. Sun Myung Moon

by Bo Hi Pak

Foreword
On January 1, 2000, the world felt a surge of hope in humanity's future as we entered a new age, the dawn of the third millennium. Through discoveries and advances in medicine, technology, transportation, and communication. Society is poised to race ahead with achievements unimaginable a hundred years ago.
However, as the beacon of external knowledge shines as never before, the light of meaning, purpose, and direction of life is tragically dimming. To many, religions are becoming irrelevant. The value system needed to undergird all the technological and intellectual advances is now in question. Moral relativism and materialism are the standard for much of today's society. Religions and religious leaders find themselves without answers and on the defensive.
There is a need to match the intellectual and technical achievement with a new expression of truth that can illuminate the human spirit. This new expression of truth has to be a universal ethical system based on values shared by all peoples, religions, and cultures. Our world needs a new logic and raison d'etre that can revive the ethics and morality of religions centered on society's most fundamental unit, the family. This universal ethical system and the one who delivers it are the main subject of Messiah by Dr. Bo Hi Pak.
In the American Heritage Dictionary, "messiah" is defined as "an expected deliverer or savior." The word suggests someone who wants to change the world and who has an idea that will uplift people and bring them to a higher state of consciousness and fulfillment.
As we begin the new millennium, few would dispute that a messiah or rescuer is needed to confront and address the crises that besiege humanity. The messiah has to he able to reveal God's original standard of ethics for the individual, the family, and society that was intended for the first humans prior to the Fall of Adam and Eve. The messiah has to help us regain the paradise lost in the Garden of Eden.
In Messiah, Dr. Bo Hi Pak explains that this universal value system that will unify the world in this century will be the ethics and logic of true love and that no one can teach and embody the ethics and logic of true love like Rev. Sun Myung Moon. His profound insights on the subject have no precedent in history.
It is within this unique paradigm and vast historical back-ground that Dr. Pak presents this first volume of his memoirs. As a young man Dr. Pak appeared destined for a brilliant career in the military. He served with distinction in the Korean War and as deputy military attaché to the Republic of Korea Embassy in Washington, D.C., but then Dr. Pak found an even greater destiny as special assistant and principal translator to Reverend Moon.
Dr. Pak's autobiography is simultaneously the story of his personal search for a higher purpose and a testimony to Reverend Moon's life, philosophy, values, and commitments, which are intertwined with Dr. Pak's own life. It is impossible to chronicle the life of one man without the other. This is a warm and detailed account of Dr. Pak's more than forty-year discipleship with the man whom Pravda once described as the "most dangerous anti-communist in the world." At this unique juncture in history, it is time to recognize the unsung heroes of our age. While historians and politicians argue on who did more to end the Cold War, the story of Reverend Moon has yet to be properly told and acknowledged.
A survivor of a North Korean communist concentration camp, Reverend Moon has spent his entire life revealing to the world an aspect of God -- His deep and painful parental heart -- that has never been recognized, and through this knowledge he wants society to be transformed. He has spent billions of dollars to create and publish newspapers, establish educational programs, hold conferences, and conduct international forums to expose communism's lies and liberate those who suffer under it. In fact, it would not be an exaggeration to say that Reverend Moon has single-handedly contributed more to the end of communism and the salvation of our society than any other individual!
My personal experience with Dr. Bo Hi Pak began in 1979 when Dr. Pak was president and publisher of the News World in New York. At that time, I became his special assistant for Hispanic affairs and accompanied him on a lengthy goodwill tour of Latin America to introduce a philosophical critique and counterproposal to Marxist ideology based on Reverend Moon's thought. The purpose was to support the peaceful transformation of Latin American societies into modern democracies with respect for human rights.
As we traveled, we had the opportunity to meet with many of the presidents and heads of state in Latin America. We worked with government and private institutions to educate tens of thousands of people, some young, some in top leadership positions, to understand the spiritual roots of democratic thought and to help rebuild their countries, rejecting the communist model. This movement expanded from Argentina to Mexico, and later into the United States and across the oceans to Europe and Asia during the 1980s. In the opinion of many experts, this was a decisive factor in ending the Cold War.
I worked with Dr. Pak throughout this time, he as the chairman and president and myself as the executive director of several international organizations such as CAUSA, the Association for the Unity of Latin America, the International Security Council, the Summit Council for World Peace, and in the 1990s, the Federation for World Peace.
Time and again, Dr. Pak has showed himself to be a man of pure motivation, selflessly devoting himself to living for the sake of others. We worked closely together for a rapprochement with Soviet leader Mikhail Gorbachev. Under the direction of Reverend Moon, we brought forty world leaders together to discuss with President Gorbachev the meaning of "glasnost" and "perestroika" on a global scale. We also met with the leadership in China and later with North Korean President Kim II Sung and his son, Kim Jong Il Although we faced many bureaucratic and political difficulties, I never saw Dr. Pak waiver in his determination or faith.
As recently as February 2000, Dr. Pak and I were in Pyongyang, North Korea, for a groundbreaking ceremony for a joint venture automobile assembly plant. With the vision of Reverend Moon to guide him, Dr. Pak has engineered an ambitious international business enterprise. This assembly plant will provide thousands of jobs, improve the infrastructure, allow for much needed currency for this poverty-stricken country, and most importantly, improve north-south Korean relations.
Messiah is a very personal and intimate testimony. It is a heart-wrenchingly honest account and completely supplants the caricature of Reverend Moon that the mass media have perpetrated on the American people and unfairly disseminated throughout the world.
There is no one among the members who joined the Unification movement in the early years better qualified than Bo Hi Pak to testify to the real works of Reverend Moon, his personality, character, and life. As principal translator and special assistant, Dr. Pak stood by Reverend Moon's side throughout the most difficult years of the Unification Church's worldwide history, especially in America.
As a loyal and capable assistant to Reverend Moon, Dr. Pak has worked tirelessly and was instrumental in establishing numerous organizations and enterprises that are transforming this world into a kinder, gentler place to live, such as the Washington Times, the Little Angels Folk Ballet. the Kirov Academy of Ballet, the World Media Association, and the Summit Council for World Peace, just to mention a few, but his principal mission has always been to testify to Reverend Moon and his vision. Dr. Pak and his wife. Mrs. Ki Sook Pak, have passed this legacy on to their own six exceptional children, who were raised in McLean, Virginia.
In conclusion, those who have eyes to see and ears to hear will understand the changes that in a subtle yet substantial way are transforming our world and that are coming about through a true family movement created by Reverend and Mrs. Moon, made up of members of all races, nationalities, traditions, religions, and social backgrounds.
As winter ends, the signs of spring are observed first by a few. From reading Dr. Pak's memoirs, it becomes evident that this cosmic spring has arrived and is being led by Reverend and Mrs. Moon and their family. Now there are millions of Blessed couples, who, like Dr. Pak, seek to emulate Reverend Moon's lifestyle of sincere devotion to the Almighty and to love humanity with a parental, unconditional heart.
To Dr. Pak, the greatest testimony to Reverend and Mrs. Moon is that they do indeed live for the sake of others. That is what guides their work and affects in a very positive way every discipline and human endeavor on five continents on this planet.
The reader holds in his or her hands the first volume of a very rich and precious memoir. My recommendation is to handle it with care and treasure it so you too may be touched by the power and uniqueness of God's love as was my friend and mentor, Ho Hi Pak.
-- Antonio Betancourt
Antonio Betancourt is executive director of the, Summit Council (for World Peace, secretary-general of the federation for World Peace, and president of the World Institute for Development and Peace.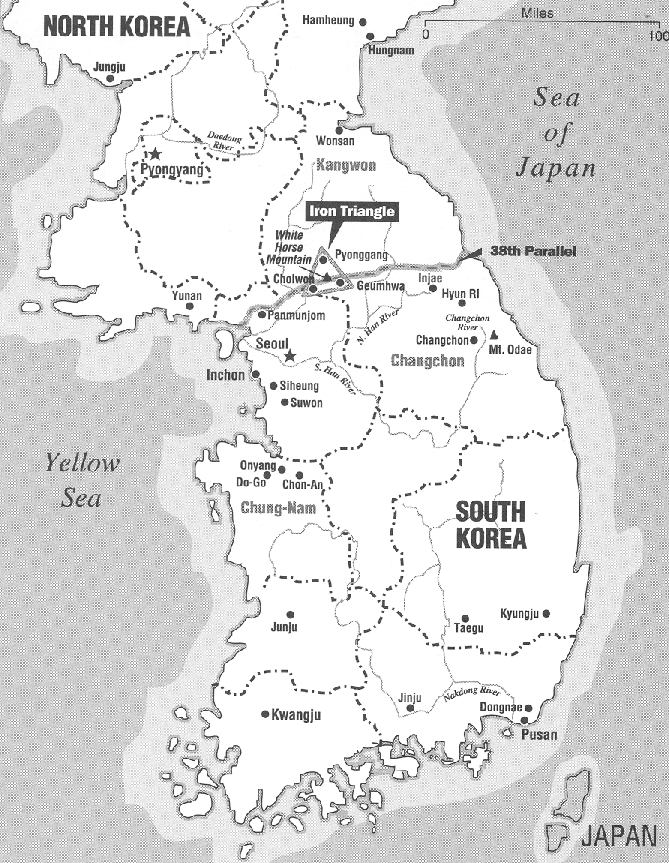 Download entire page and pages related to it in ZIP format


Table of Contents


Information


Tparents Home