| | | | |
| --- | --- | --- | --- |
| | Sun Myung Moon's Speeches from 2005 | | |

Hoon Dok Hae and Witnessing Report
Sun Myung Moon
September 4, 2005
North Garden, Kodiak, Alaska
Report by Genie Kagawa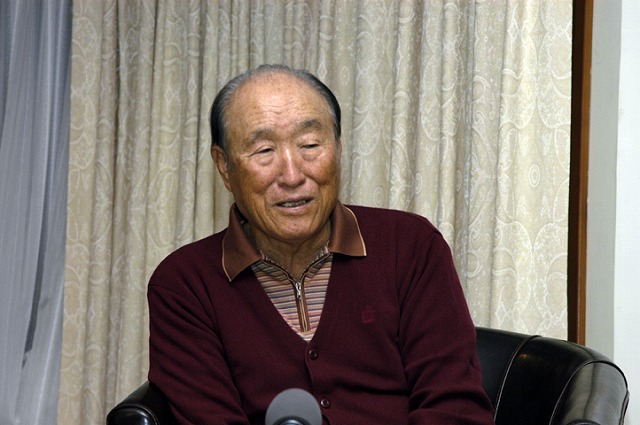 Dear brothers and sisters,
During the morning HDH reading of Fatherís upcoming speech in New York, Father told us that this speech will be the culmination of his entire life. He also announced that he will be making a worldwide tour, which will begin in the United States. Then Mrs. Won Ju McDevitt read "The Way of Completed Humankind: What is the Ideal Family?" in which Father said that the house of Heaven is symbolized by two beings, a united man and woman.
The family is a small country, small world and small cosmos -- the place to fulfill the will of God. If you love the cosmos as you love the family, centered on God, you will combine all forms of love.
After the morning tours and ocean fishing, all teams went witnessing, with equally exciting results as the first day. There were breakthroughs in reaching pastors and persons who may not have been positive in the past. In the evening, Father asked Rev. Jeong Ok Yu of Japan to give a testimony of the Hoon Dok Church system that is going on in Japan. Rev. Yu expressed that the Hoon Dok Family Church is our ultimate project. Rev. Yu described the difficult course of the Japanese family over the years to be the main providential support of True Fatherís worldwide mission and has accepted the challenge of accomplishing this project of making the Hoon Dok model for the world to follow.


Download entire page and pages related to it in ZIP format


Table of Contents


Information


Tparents Home