| | |
| --- | --- |
| | The Words of the Sun Myung Moon from 2012 |
Creating the stage for Sun Myung Moon's Seunghwa
Tim Elder
September 16, 2012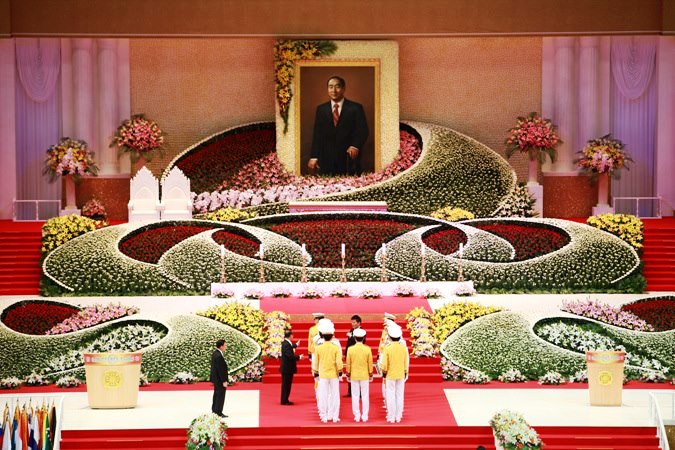 Many people have commented on how beautiful the stage was during True Father's Seonghwa Ceremony.
The Organizing Committee determined at an early stage in the preparations that even the best flower arranging expert in Korea could not produce the quality that was needed. So they reached out to a top flower arranging company in Japan.
The Japanese company sent their staff to Korea, measured the...stage, checked to see what flowers were available in Korea and came up with a design.
About 30,000 stems were purchased, and purchases were planned so blossoms would be in full bloom during the ceremony. The placement of each flower was individually determined so they would all be placed the order of their size.
Twelve experts from the Japanese company supported by 20 Korean staff worked 12 hours the night before to create the stage.