| | |
| --- | --- |
| | The Words of the Sun Myung Moon from 2012 |
Viewing Rev. Moon's Body
Tim Elder
September 10, 2012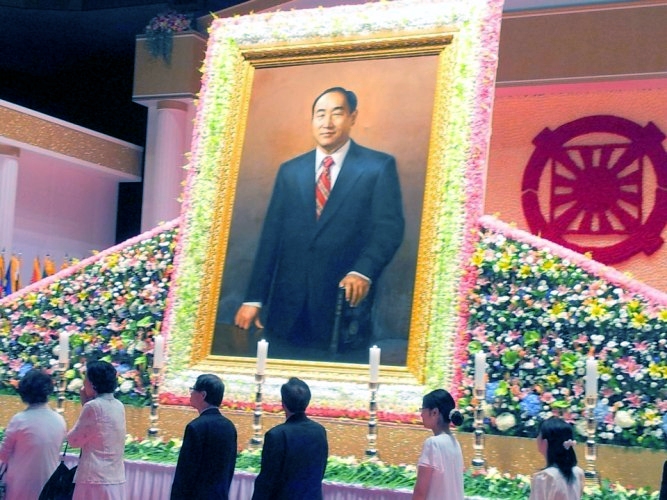 The average waiting time is about two and a half hours for people wanting to pay their respects to True Father at the Cheongshim Peace World Center, according to the organizing committee. The longest wait so far, they say, has been four hours.
At the Cheon Jeong Gung, only about 2,000 people a day are able to enter the room where True Father's Holy Body lies. That's a fraction of the 17,000 coming to Chung Pyung each day.
Those who cannot enter the room itself are able to view a large close-circuit screen in a large hall located elsewhere in Cheon Jeong Gung.
Today, True Mother permitted AP and Reuters to film inside the room where the Holy Body lies.
Tomorrow, we may have a problem. We have information that Hyun Jin Nim arrived in Korea today for the fist time since True Father's Seonghwa, and intends to come to Chung Pyung tomorrow.
That's fine, if he comes quietly and as a son. We have information, though, suggesting he does not intend to come quietly.