| | |
| --- | --- |
| | The Words of the Sun Myung Moon from 2012 |
Sun Myung Moon's health update
August 19, 2012
Joon Ho Seuk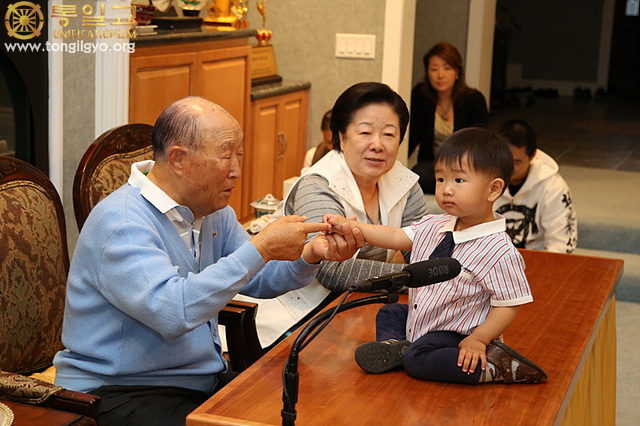 Sun Myung Moon and Hak Ja Han – July 10, 2012
To all members of the Unification Family worldwide,
Thank you again for offering Jeong Seong through your vigil night prayers and fasting for True Father's recovery and health.
This morning True Father's blood pressure and pulse were both found to be stable and his lung functions have improved somewhat. I believe this is due to the determination of our True Father who probably is trying to regain his health again for the sake of the providence, and due to the Jeong Seong offered by the entire Unification Family, beginning with True Mother and the True Children. However, even now True Father remains in a deep sleep in the intensive care unit. We believe that the next week will be critical.
Once again I ask for your prayers and Jeong Seong so that True Father can be restored to health as soon as possible.
Furthermore, during today's Sunday service at Cheon Bok Gung, the International President Rev. Hyung Jin Moon has explained in detail about True Father's present condition. A video of this service will be available at the Korean Headquarters homepage (www.tongilgyo.org).
Thank you.
7.2 by the heavenly calendar in the 3rd year of Cheon-gi (August 19, 2012)
Dr. Joon Ho Seuk
International Vice-President
Unification Church
President of the Korean Church