| | |
| --- | --- |
| | The Words of the Sun Myung Moon from 2012 |
Singing in Las Vegas
Sun Myung Moon
June. 30, 2012
Hoon Dok Hae
Cheon Hwa Gung, Las Vegas (HC 5.11)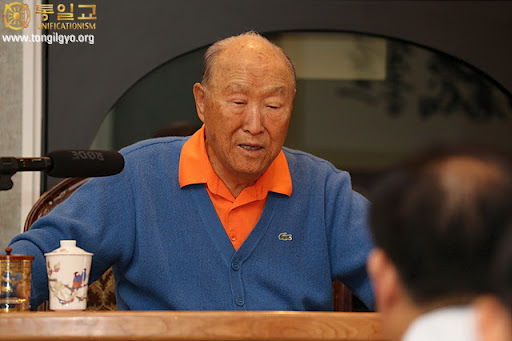 Note: These notes are taken from a Peace TV video clip. They cannot be published as definitive texts and should never be used in the future as an "official" publication of True Father's words. However, they do provide a good idea of the "spirit" of the message. -- Rev. Katsumi Kambashi
Mrs. McDevitt read Father's speech from the Sermon of the Rev. Moon volume 52, titled "New Messiah and the Victory as Formula."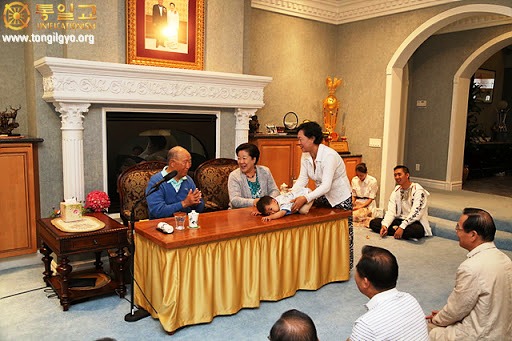 Mrs. McDevitt sang for Shin Pyeon Nim "악어떼," (This Old Man) 올챙이와 개구리," (Tadpoles and Frogs) and then Rev. Yang (서울의 창가 -- The window of Seoul), Rev. Park (소양강 처녀 Soyang virgin), Rev. Hyung Jin Moon (Top of the World) sang while shin Pyeon Nim danced to the songs.
Then by Mother's request, Shin Soo Nim (Kook Jin Nim's daughter) sang a song. Yeon Ah Nim sang "터." (Printer) Mother sang with all "할미꽃." (Pasque flower) Rev. Jo sang "처녀 뱃사공." (Virgin voyeur) True Parents and all sang "농부가." (The farmer) After the song, Mother said, "Let's go to the new nation!"