| | |
| --- | --- |
| | The Words of the Sun Myung Moon from 2012 |
What will you be able to say
Sun Myung Moon
June 26, 2012
Hoon Dok Hae
Cheon Jeong Gung (HC 5.7)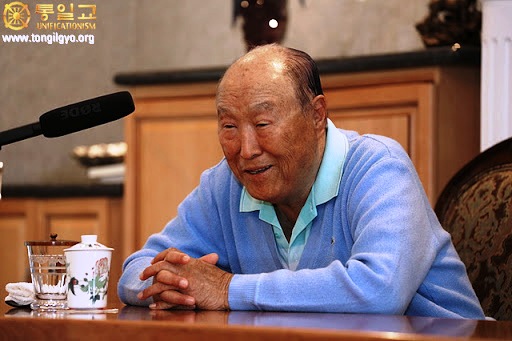 Myung Moon – June 9, 2012
Note: These notes are taken from a Peace TV video clip. They cannot be published as definitive texts and should never be used in the future as an "official" publication of True Father's words. However, they do provide a good idea of the "spirit" of the message. -- Rev. Katsumi Kambashi
"What will you be able to say besides the contents of the 'Explanation of the Divine Principle,' 'Exposition of the Divine Principle,' and 'Original Substance of the Divine Principle,' and my autobiography?"
"Are you scared of practicing 사생결단 전력투구? (Residents not changing a decision) (Raising his voice) That's nothing! Live as you have lived and don't come here."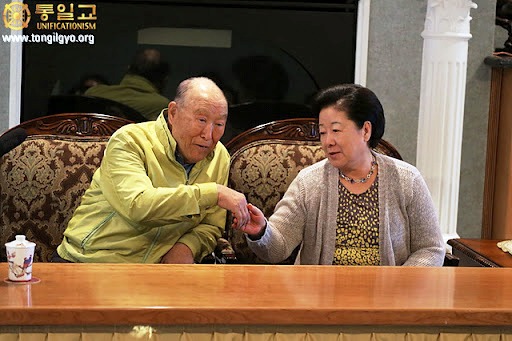 Sun Myung Moon and Hak Ja Han – June 9, 2012
"I had a younger brother 용관 (Yong Gwan). I really loved him, and he was so smart and scary. He once came to me saying 'How was that problem, that guy?' I didn't tell him, but he knew it. Shin Pyeon is like that now."
(Reading from his notebook) "'3: 25 a.m. on HC 5.15.' 25 means a quarter of 100 and 3 represents 初不得三 (초부득삼: Success comes without fail if one is persistent in making efforts). Everything has been done before that time."
Then Mrs. Yang read Father's speech given Nov. 29, 1970.