| | |
| --- | --- |
| | The Words of the Sun Myung Moon from 2012 |
Wishing the restoration of God's homeland
Sun Myung Moon
June 11, 2012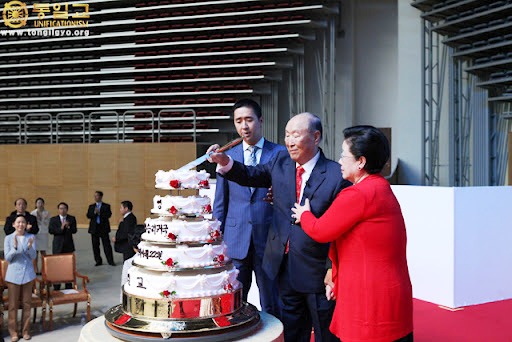 Below is information posted on the web page 통일교.
At 7:00 p.m. on 4. 22 HC (June 11, 2012), an assembly was held at the Cheong Shim Peace World Center, joined by the participants of the "30-Day Special Education of the Original Substance of the Divine Principle for 3,600 New Tribal Messiahs" (신종족적 메시아 3600명 원리 본체론 30일 특별교육).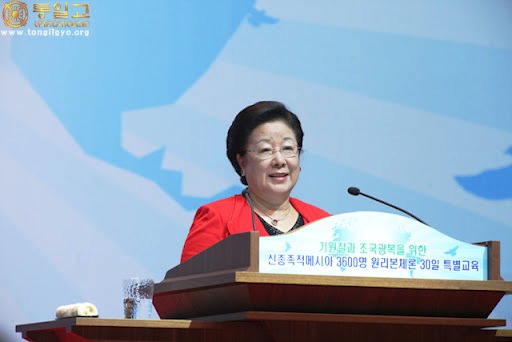 After the cake cutting by True Parents and the presentation of bouquet flowers to them, Rev. Seuk gave his opening remarks. Everyone sang the Cheon Il Guk anthem and Rev. Yu offered a prayer.
Before Mother read Father's speech, she said, "Thank you. Wishing the restoration of God's homeland, I will read True Parents' speech." During her reading, Father gave comments, and later Mrs. Nan Yeong Moon, the president of WFWP, shared her testimony.
After Mother was finished with the reading, Father spoke, and then Mrs. Hyun Shil Kang shared her testimony. True Parents sang a song and then Rev. Sun Jo Hwang led three Eog Manseis which concluded the five-hour meeting that day.