| | |
| --- | --- |
| | The Words of Young Oon Kim |
Our Leader's Triumphant Return To Korea!
Young Oon Kim
October 10, 1965
New Age Frontiers - December 1965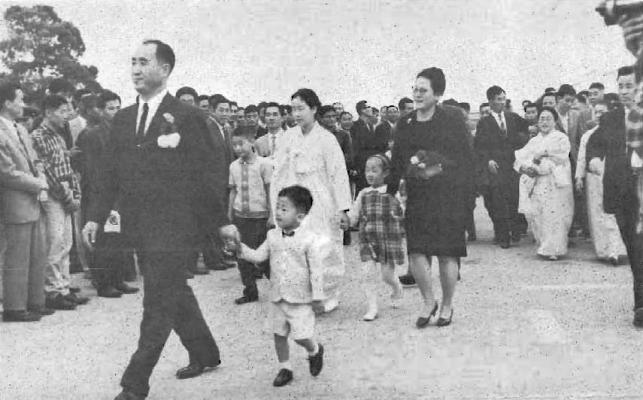 The Master and his family review 1,200 welcoming church members lined up at Kimpo International Airport on the occasion of his return to Korea from the first World Tour on October 10, 1965. Hyo-jin, his son, walks hand in hand with his father, followed by Lady Moon with Ye-jin, his eldest daughter, and Mrs. Won-pok Choi. In the right background is his new baby and second daughter, In-jin, carried in the arms of Mrs. Duk-sam Lee who is accompanied by Mr. Chin-tae Lee, Director of General Affairs of World Headquarters. At far right, partially obscured by cameraman, is Mr. Kwang-yul Yoo, Director of Cultural Affairs.