| | |
| --- | --- |
| | The Words of the Werner Family |
Two missionaries to Finland has arrived on January 19, 1972
Paul and Christel Werner
January 31, 1972
Frankfurt, Germany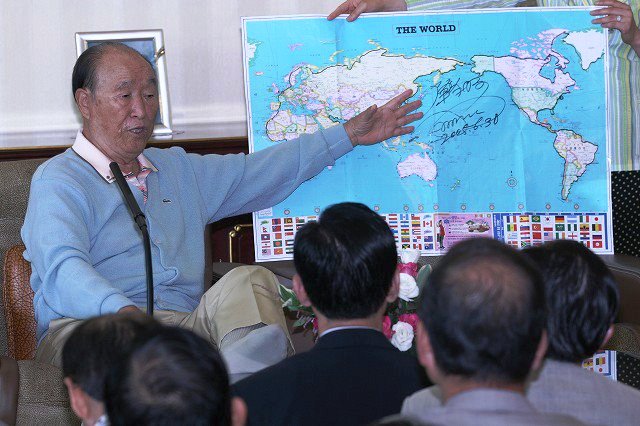 Dear Mr. [Young Hwi] Kim,
The first month of this New Year has passed and many things have happened in the course of restoration. We know Father is very happy over the progress everywhere. As soon as we received news from America that our Parents' arrival in Germany can be expected no sooner than by the end of March we decided to send out two missionaries to Finland right away. Their boat left Germany on Jan. 17, and they arrived in Finland on Jan. 19, in good health and spirits, determined to do their best to fulfill this great mission.
Our revival team is on the road since Jan. 3, staying three days in each city. The going is really rough in the snow and cold since they are witnessing for eight hours straight in the streets every day. They are selling about 400 first chapters of the Principle every day by approaching people person to person. This way, the Truth will be spread much faster in our country.
Since our small printing machine in the basement cannot supply the necessary material for the team fast enough we were forced to expand our printing department. A larger press and other equipment will arrive within the next few weeks while right now we are in the process of remodeling our new print shop.
We are thankful for our new members. May they grow strong quickly. Most of them are witnessing for Father already.
With all the mission work and preparations for our Parents' coming going on, the family is extremely busy in all cities and at the same time very happy to be useful for Father.
We are happy for America that our Master is going to hold revival meetings personally. May everybody, hearing His voice recognize Him as our Lord and serve Him.
Warmest greetings from Germany and all our Love to Father, Mother, the Children, Mrs. Choi, to you and all the family.
In the name of our True Parents,
Paul and Christel Werner