| | |
| --- | --- |
| | The Words of the Werner Family |
Many people are very much impressed by our Leader's symbol
Paul and Christel Werner
October 31, 1971
Frankfurt, West Germany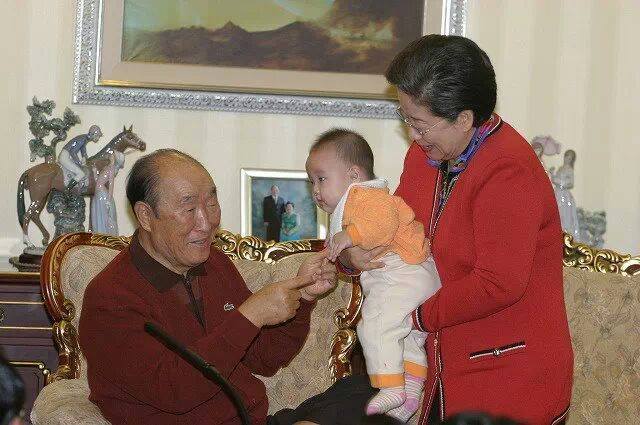 We just completed a 40-day tour throughout Germany with our revival team, staying three days in each of the cities, where our centers are located. Our members in those cities took three days of leave from the office if at all possible, to work together with the team. A great impact had our street-preaching while wearing big posters proclaiming Father's Truth. Every day, for 7-8 hours straight, people were confronted with the Principle by the hundreds. It was quite interesting to observe their reactions to the street preaching. Our members, taking their positions in the streets (most of them all-pedestrian streets) started preaching immediately, drawing big crowds in some cities within minutes. In other cities people stood from afar, but listened to the words very attentively. Wherever we went, our action had quite an impact and many people of all age groups came to the centers to listen to Principle. Many people are very much impressed by our Leader's symbol on the posters and are eager to find out the meaning behind it. The team was very sorry that they had to witness in Berlin without posters for security reasons, but the result was very good. Many people came to the center in the evening for further studies and quite a few have accepted the Truth all over Germany.
Meanwhile the team is getting more and more used to preaching to crowds of people and on the other hand to keep on preaching for hours, even if people only walk by and nobody will stop and listen. Even this has a great effect on people, because they admire our courage and persistence.
The trailers have proven to be a wonderful solution as living quarters for the team. Right now we are witnessing full-scale at the university in Frankfurt for three days and then we'll be on the road again to the next city, where our members are eagerly looking forward to the reinforcement of spiritual power. A newspaper from the city of Cologne gave a short but very positive report about our activities there.
In Berlin the family is growing very fast and we just opened our second center in another part of the city. Life is getting more and more dangerous in that city. Our girls cannot visit the Holy Ground without protection even in the daytime.
Our members in the centers all over Germany are working hard to bring many people into the family.
We are always with you in our thoughts and prayers and are sending our deepest love to Father, Mother, the Children, Mrs. [Won Pok] Choi, to you and all the family.
In the name of our True Parents,
Paul and Christel Werner