| | |
| --- | --- |
| | The Words of the Werner Family |
With much vigor and enthusiasm the revival team was being trained
Paul and Christel Werner
October 7, 1971
Frankfurt, West Germany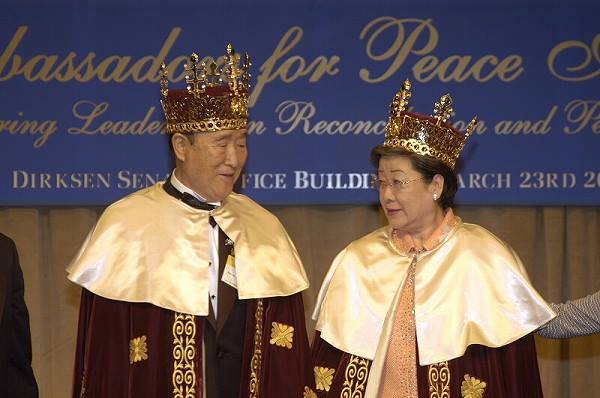 This was truly an eventful month for Father. On Sept. 11 and 12 we attended the country-leaders-conference in Rome, where Martin and I gave a full report of our experiences in our Homeland, Japan, Manila, Philippines (attendance of the WACL-Conference) and India. Some pictures of our True Parents with Hyo Jin and the younger Children at the lake were already developed and brought much joy to all of us. We felt their presence very strongly. What a privilege, to know them personally. -Each country-leader gave a report about the activities in his country and we all could learn a great deal from each other. We are thankful to Father for bringing us closer to the realization of a unified Europe.
The Essen-family as well as other members from the Ruhr- district were happy to welcome Mr. Kuboki, Mr. Hirota and Miss Yoshida at the airport in Cologne and are grateful for the time they spent with us in Essen. We all hope that their trip was successful in all respects and that they had a safe return to Korea and Japan.
During the month of September ten more Holy Grounds were established in different cities and we are grateful to our Parents for making all this possible.
In the first week of September we bought two camping caravans and organized our revival team of 12 boys and girls. With much vigor and enthusiasm the team was being trained in singing, street-preaching, effective witnessing, musical performance, sports etc. and after a few days the team had its first appearance in the university city of Aachen with great success.
On Sept. 25, the very next day after the departure of Mr. [Osami] Kuboki and his party we left with the team on a round trip of Germany starting in Esisen and covering such cities as Hannover, Hamburg, Heidelberg, Freiburg, Stuttgart, Munich, Nurnberg and Kassel. We were most successful in witnessing and street-preaching while wearing our posters, drawing exceptionally great crowds in Munich, Nurnberg and Kassel. We only spent one day of concentrated witnessing in each city but we could reach several thousand people during our 12-day campaign. We really the hearts and minds of the crowds proclaiming the mighty words of our Father and experienced the power of Principle on a larger scale. It was quite interesting to see that people kept on discussing the words they heard in large crowds for hours after we already left the scene to start a poster-march through the heart of the city. It was like a great spiritual awakening. Especially the older generation expressed their positive feelings to see fresh and clean young people witnessing to God and urged us to keep up the good fight.
On Sundays the streets in the cities are almost empty, therefore we decided on Saturday evening to camp out in the woods and spent the Sunday in the beauty of Father's creation for training of the team. Father blessed us with an exceptionally beautiful and warm day and all of us enjoyed sports, singing and sharing in the fresh country air. Filled with much joy and energy we proclaimed the Truth in the next city on Monday morning.
We are grateful for our new members in all the different cities. Our families in Norway and Sweden are doing very well.
The Essen center welcomed Franco, our brother from Italy, who wants to spend about a month with us to experience center life in our country. Through frequent exchanges the European family will grow closer together.
All our love to Father, Mother, the Children, Mrs. [Won Pok] Choi, to you and all the family. We are always with you in our prayers.
In the name of our True Parents,
Paul and Christel Werner