| | |
| --- | --- |
| | The Words of the Werner Family |
We discuss new plans for the mission here in Germany
Paul and Christel Werner
September 2, 1971
Frankfurt, West Germany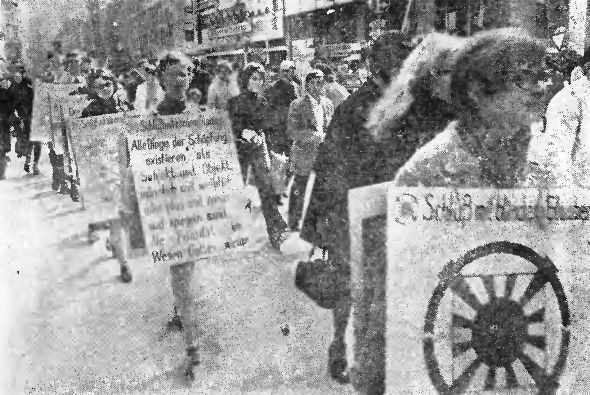 Poster-march in the street, Munchen
Dear Mr. [Young Hwi] Kim,
This has been a very special month highlighted by my visit to our Homeland and Japan. Immediately upon my return from Seoul I called all district-and center-directors to Essen to give a full report on my experiences and to discuss new plans for the mission here in Germany. The family was especially happy about the good news of our parents' coming to the States in September and then to Europe. Everybody works hard to be prepared to receive them.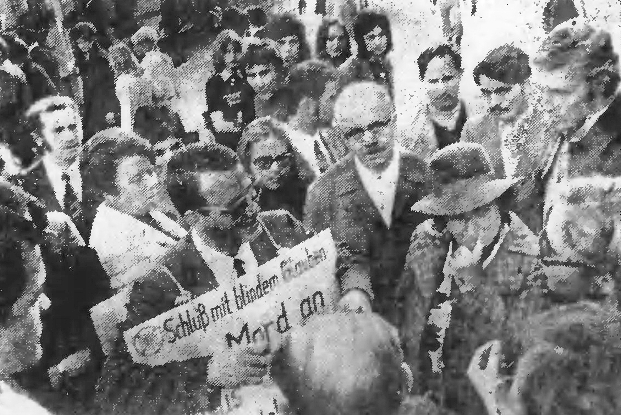 Street-preaching in Munchen
In order to expand our foundation as fast as possible we concentrated on our person to person witnessing in each city and are happy to report that we could welcome new members into the family.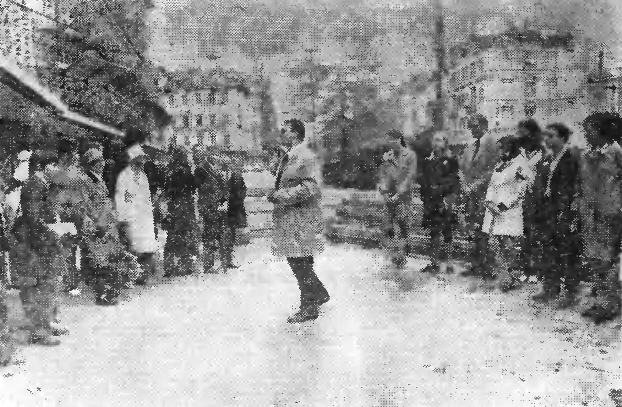 Street-preaching in Heidelberg
Much emphasis was put on learning how to teach principle in a more dynamic way with very good success.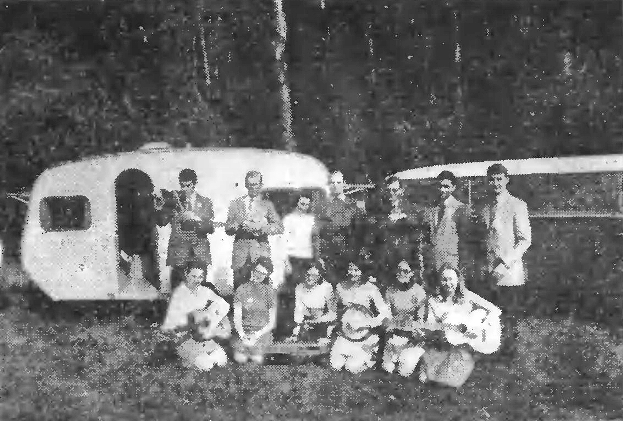 Camping in countryside near Nuremberg
We sold about 600 books of the "Study Guide" by Miss Kim just person to person and at the center, and many printed chapters in addition.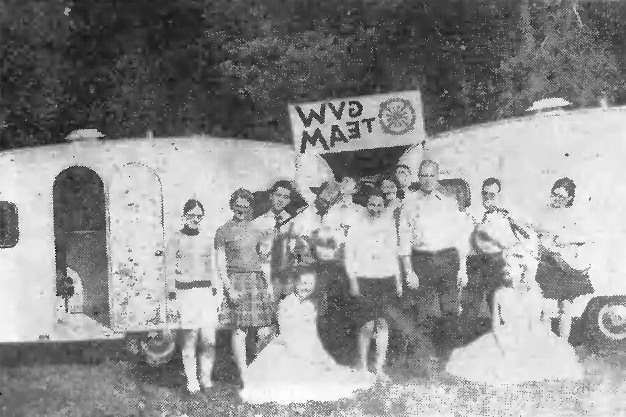 Camping and Training in countryside near Nuremberg
The father of one of our members accepted the Principle and stayed at the Essen training center for one week for deeper studies.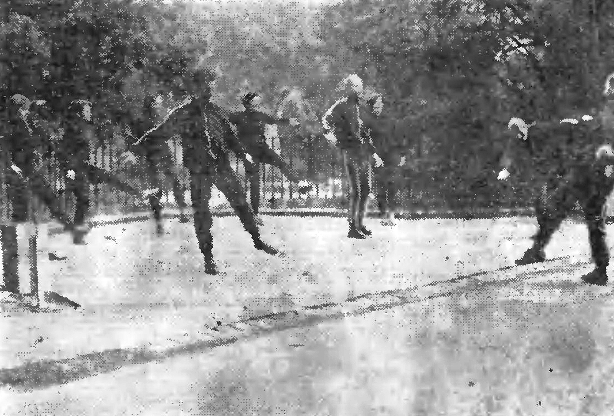 Early morning sport training in Heidelberg
One of our members is assigned to only witness to priests, chaplains, teachers and members of the parish council by visiting them at home. From the middle of June till the end of August he contacted 120 of them and sold 15 books. Some ministers and teachers are very interested and positive and we can observe how these people are being influenced by the spirit world. For many of them it is quite clear and understandable, that Jesus' destiny was not the crucifixion. If they only could take the consequences, Father's work could progress so much faster. Our efforts will continue to win them for the great work of restoration.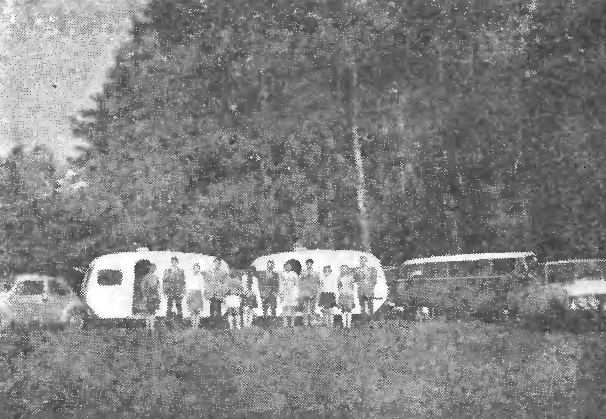 Camping and training in Nuremberg
Our son Klaus returned from his 4 -- weeks stay in Dorney. We are grateful to Dennis and Doris and the English family for giving him the opportunity to take part in their family life and activities.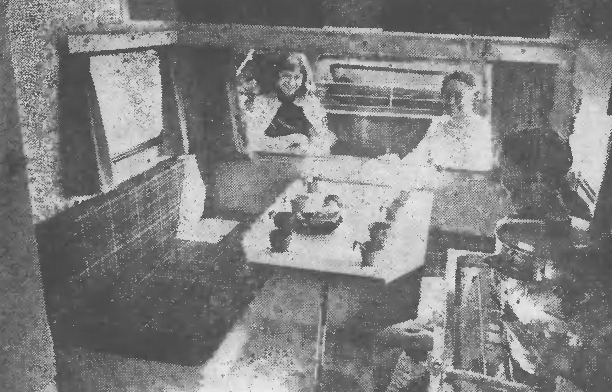 Interior of caravans for revival team
Our missionaries in Norway and India are doing very well. Friedhilde had to leave Sweden and returned to Frankfurt to get a new entry -- permit, which is due any day now.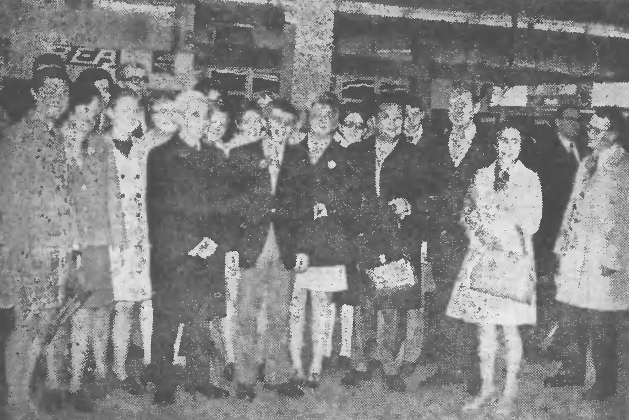 Departure of Mr. Kuboki and his party at Dusseldorf
All our love to Father, Mother, the Children, Mrs. Choi, to you and all the family,
In the Name of our True Parents,
Paul and Christel Werner
Photos: Revival Team of German Unified Family