| | |
| --- | --- |
| | The Words of the Werner Family |
Father gives us all we need abundantly
Paul and Christel Werner
February 2, 1971
Essen, West Germany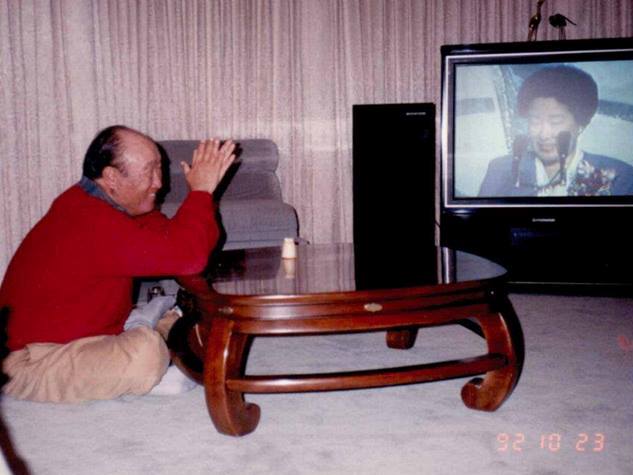 Dear Mr. [Young Hwi] Kim,
It is so wonderful to start a new year with God's Day, a day especially dedicated to our Heavenly Father. Many of our missionaries from different parts of the country, who managed to stay in Essen for the celebration, had to leave during the day in their mission fields on Monday. Father has blessed each one of us so richly during our two weeks training period and all our members left headquarters determined to fight hard for Father in the year 1971.
This month much energy had to be put into establishing the physical foundation for center life in the new cities, where we started our Principle work. Living quarters had to be found, which is still a problem in all German cities. Furthermore landlords don't like community living, as they had negative experiences with communists and hippies and they cannot believe that we are entirely different. But we trusted completely in our Father, who always supplied us with everything we needed to carry out the mission. In each city, one after, we found our centers. Our missionaries are ever so glad, to see our blue truck pull in supplying them with furniture and household goods from headquarters. Here in Essen we collected good used furniture thru an ad in the newspaper and people are still calling and offering us beautiful things. Father gives us all we need abundantly.
We travelled from one center to the next to help establish a firm and sound foundation. All of the new missionaries went to their respective mission fields with only their bare necessities, living in youth hostels until a suitable center was found, and started to witness right away. Whatever city we came to, we found our members in good spirits, eager to work hard and paying much indemnity already to lay a strong foundation. They really experience Father's lonely heart looking for His children while walking the streets under miserable weather conditions: and coming home at night to a crowded room in the hostel with the worst atmosphere and without a quiet corner to pray. How happy they were to find a suitable center. They can really appreciate a Principle home now.
When we arrived they had people to teach in most of the centers. We are happy to report, that we could welcome 11 new members into the family this month, and we are hopeful, that things will be moving much faster in the future.
To make up for the time and energy invested in the physical foundation during the last weeks we decided to concentrate especially on spiritual development for the next 40 days thru intensive prayer, Principle studies and witnessing.
Our missionaries to Norway, Sweden and India are working very hard to lay the foundation in these countries. Ingrid Schneider sent two other members of the Norwegian family to Essen and we were very happy to have them with us for 10 days.
We are sending all our love to Father, Mother, the Children, Mrs. Choi, to you and all the family.
In the name of our True Parents
Paul and Christel Werner