| | |
| --- | --- |
| | The Words of the Werner Family |
We opened three new centers in Germany: Bremen, Freiburg and Hamburg
Paul and Christel Werner
November 29, 1970
Essen, West Germany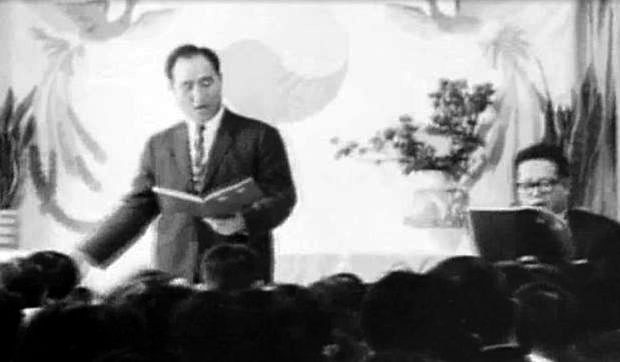 Dear Mr. [Young Hwi] Kim
The November-Edition of The Way of the World" just reached us today. With great joy we looked at the wonderful pictures of our beloved Parents and our newly blessed brothers and sisters from all over the world and are thankful to Father and Mother for this great victory.
Here in Essen everything is back to normal after the second annual European Conference. We were so happy to have about 190 members of our European family with us, united under our True Parents, and that we could celebrate Children's Day for the first time as one big family. It was so wonderful to pray and sing together and to share report and experiences in the work for Father.
We are happy to report, that we could open up three new centers in Germany this month: one in the far north in the city of Bremen, a seaport at the North Sea; one in the far south near the Swiss border in the city of Freiburg, a university city, and another one between Essen and Hamburg in the city of Hannover, the city with the closest airport to Berlin. We know, this is Father's work and we are deeply grateful to Him and to our Parents. Our members are struggling so hard to build a strong foundation in each of the 15 cities to speed up the work of restoration. A lot of indemnity is being paid by the entire family and other conditions are being made to pave the way for new members and we are so thankful for all those, who accepted Principle this month and moved into the different centers.
Our new centers are being furnished and supplied with household goods from Headquarters. Since our old truck broke down, we had no means of transportation. Therefore we decided to get a used truck with a diesel engine and in good condition all around, to pick up used furniture given to us all the time and to supply our centers all across the nation. Our members there are always delighted to see our big blue truck pull in with lots of supplies and love from home.
In order to give the whole family at headquarters a chance to learn English to be able to talk to our international family, we started English classes twice a week. Of course it's hard for everybody to squeeze time for language studies but still they are making good progress and are participating with great enthusiasm.
The entire family is out witnessing every day after work. We are still concentrating on person to person witnessing in the street to draw people into the family. We have found this to be the best method by far to get people interested in the movement, and all over the country young people are responding to Father's call. We have visited most of our centers this month and have been in Berlin also, meeting and greeting several new members. Father must be so happy, to see His family expand all over the world and yet so much has to be done and accomplished. Let us all push forward to reach our goal.
All our love to Father, Mother, the Children, Mrs. [Won Bok] Choi, to you and all our brothers and sisters everywhere.
In the name of our True Parents,
Paul and Christel Werner