| | |
| --- | --- |
| | The Words of Kook Jin Moon from 2012 |
We have established strong foundations of the church and our companies
Kook Jin Moon
February 7, 2012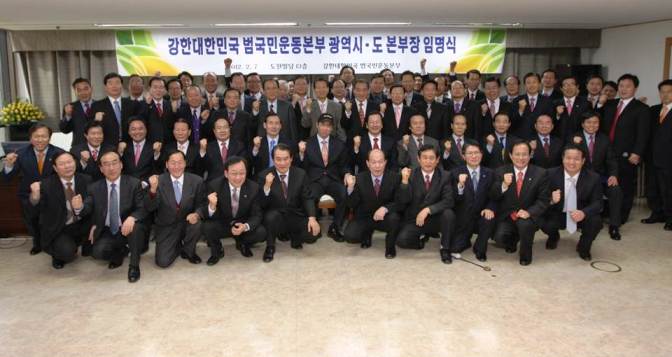 The following is the excerpt of the information posted the web page 통일교.
The ceremony of appointment was held at the HQ of the nationwide campaign "Strong Korea" on 1.16 by HC (Feb. 7, 2012). Kook Jin Nim, Rev. Suk, Rev. Hwang, and other 70 leaders of FFWPU and UPF joined the meeting where directors of metropolitan cities were appointed.
During the ceremony Kook Jin Nim said,
"Passing through difficult processes, we have established the strong foundations of the church and our companies. The time has come for us to make Korea strong, which is God's fatherland. Through the 'National Rally to Support the True Parents of Heaven, Earth, and Humankind' that we held in January, we could prove our potential. It has never been an easy task that I came to take responsibility for since 2005. There have been many moments when I couldn't see the path to take. But every time I was at it, I felt God was with me, I saw He opened the way for me, and so I could win a solid victory. But now Korea, which is God's fatherland, is facing a dangerous situation. In order for us not to leave the future in darkness to our descendants, we have gotten together here.
We have our dream and that came from True Parents. True Parents came on earth as the Saviors and the Messiahs, and both of them were born of Korean blood on earth. It is a fateful task, a mission and obligation of us, their children, to make Korea - which is the fatherland of God as well as True Parents - strong. Korea has a beautiful culture and history of 5,000 years, but on the other hand she has suffered invasions for such a long period. We must be different from now on. It is our responsibility to make Korea reborn as God's strong and proud fatherland and become a central nation that leads the whole world. I hope all of you here as the leaders of the Unification Church get determined at this moment to promise to put it into practice."