| | |
| --- | --- |
| | The Words of In Jin Moon |
Happy Birthday, In Jin Nim
Robert Rattley
August 14, 1984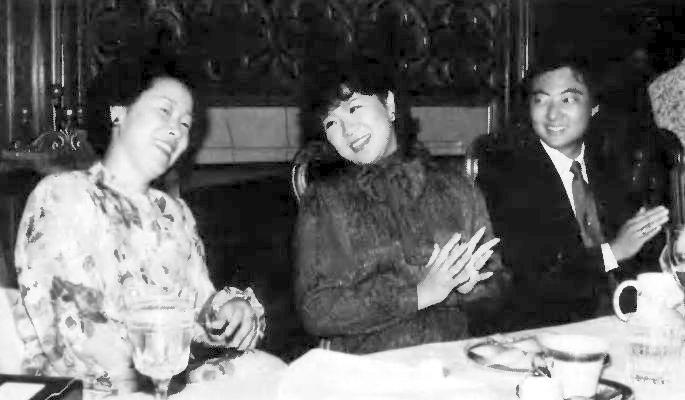 Father has recently been giving his children regular homework assignments. When they visit him every other day, he commissions each of them to write a poem or essay, to concentrate all their heart and mind into expressions on paper.
From this turn of events, then, has emerged the talent of Hyo Jin Nim. Just as Father, at his most inspired, gives us virtually the words of Heavenly Father Himself, so now his eldest son has become a vehicle for a profound expressive of Father's value, often with words that read as though they could have been written by Father himself. I was a guest at In Jin Nim's birthday this month, at which Hyo Jin Nim set the atmosphere by reading four poems for which Father had suggested topics.
From the beginning, In Jin Nim's birthday wish, sure to come true within a month according to Korean tradition, defined the atmosphere. While trusting that everyone present should fully enjoy the celebration, she shared with us her deepest birthday wish: that because of all our activities during this first 40-day period since Father was sent to Danbury, some miracle will come about whereby Father may be welcomed back to East Garden.
As soon as Mother and the couples of the eldest children had come downstairs, we were all seated to begin the banquet. The mood at this breakfast was outwardly relaxed and contented. Although it certainly was not somber, everyone present must have had many things to think about -- tasks to plan, problems still to be solved.
If I'm at all representative, we who happened to be present that morning could not hope to absorb much of the full import of that gathering, and, for all our desire, we could perceive only a tiny portion of God's heart pouring out to the world. If Jin Sung Nim, the new son-in- law of True Parents, called himself a coal among jewels, what should we say in our turn?
But there we were, close to the source. It was very real. It was natural, simple, unfathomable no doubt, but not mystical. Mother and the eldest families of the second generation freely shared a moment of life with us.
In Jin Nim's birthday speech attested to the support she receives from her brothers and sisters, especially Ye Jin Nim and Hyo Jin Nim, as she strives to fulfill her role as public spokesperson for the True Family and our whole movement. Mother offered ideas that appeared to be spontaneous, but they actually conveyed to us the focus of Father's major message for this time.
Ye Jin Nim and then others, including In Jin Nim herself, sang. And Hyo Jin Nim's profound and poetic sentiments suffused the air, a powerful manifestation of the deepest relation there is, that between parent and child. Mother and the eldest of the True Children shared with all of us something of their own awareness of themselves, of their destiny, and of their role in the providential events of our time.