| | |
| --- | --- |
| | The Words of Hyung Jin Moon From 2012 |
A prayer department
Hyung Jin Moon
September 22, 2012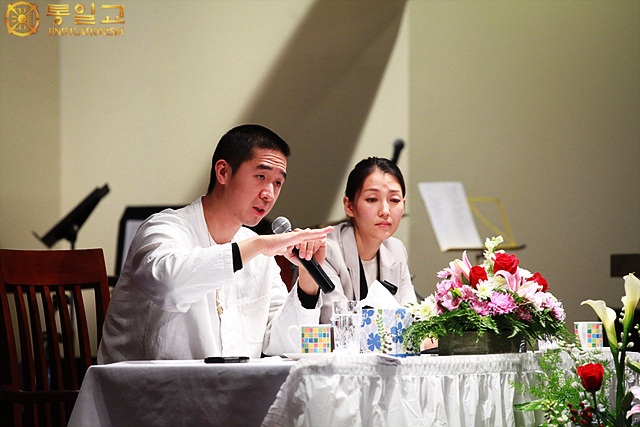 At the Atlanta event on Saturday, September 22nd, our International President Hyung Jin Nim answered questions for over three hours.
In answer to a question by Rev. Juday: "Nothing is done well without prayer. Could we have a prayer department?" our International President Hyung Jin Moon replied:
"In Korea we have a retired pastors' group called the Hoon Sa Nim group. They pray from 3:00 in the morning till night and visit with the families in their congregations. These Hoon Sa Nims are our center. They are constantly doing prayer conditions for new guests and for those who are sick, for success, and for God's blessing.
When we institute or regulate prayer, is this going to lead to sincere prayer coming from the well-spring of the heart? Our Family must emphasize spiritual life. It has been organic. We've encouraged it. Without prayer and clinging to Christ, no breakthrough can happen. Let's get this back in pastors' minds. Seep serious. Keep the Jeong Seong tradition. This helps churches grow. This invites everyone, yet doesn't demand anything."