| | |
| --- | --- |
| | The Words of Hyung Jin Moon From 2011 |
Report on Hyung Jin Moon's Africa Tour
Hui Seon Ji
March 8, 2011
Continental Director, Africa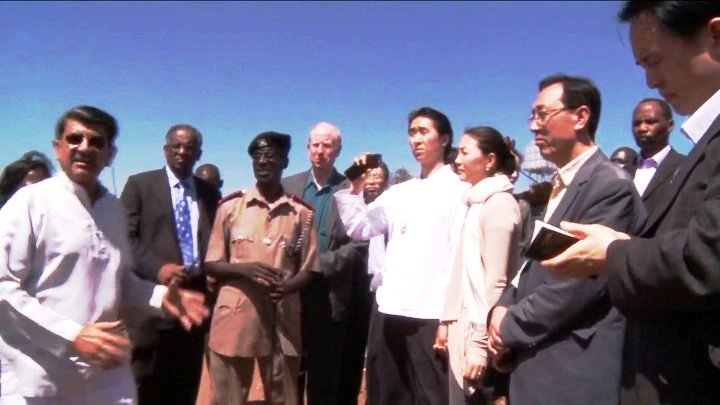 The African continental director who had recently accompanied Hyung Jin Nim in Africa (Kenya) for three nights and four days from Feb. 23rd to the 26th.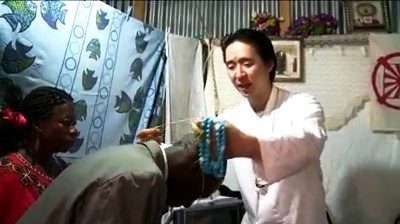 According to Rev. Ji, Hyung Jin Nim's presentation regarding the profound meaning of the Unification mark and God's existence excited both members and ambassadors for peace (One of the key ambassadors for peace even joined Hyung Jin Nim from 3:00 a.m. in prayer, 120 bows and so on.)
Rev Yang read that Hyung Jin Nim had participated at the commencement ceremony of the "Peace Playfield," when he poured the sand not with a shovel but by sitting at the wheel of a big bulldozer (Father and Mother were surprised and smiled when they heard this part of the report).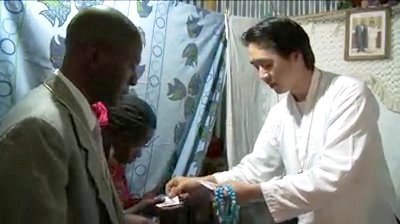 Hyung Jin Nim also visited the HQs of various religious groups and Keun ("Big/Elder") Yeon Ah Nim (Katsumi: She is Hyo Jin Nim's wife. Hyung Jin Nim's wife's name is also Yeon Ah Nim, who is younger, and so is called Jageun ("Smaller/Younger") Yeon Ah Nim) held a WFWPU conference there.
As the last item in the schedule, Hyung Jin Nim visited a member's house. As entering it, he became speechless when he saw the poor living conditions of the family, and told the people with him to close the all doors and windows so that people outside could not see them. He started to sing "Chambumonim Eog Monsei" ("Long Live True Parents") and all others joined him. After they sang for a while, Hyung Jin Nim told them to give away all the money they had with them, and gave it to (that member through) the national leader saying "We are brothers".