| | |
| --- | --- |
| | The Words of Hak Ja Han Moon from 2013 |
The Wonmo Pyeong-ae Foundation and the Universal Peace Academy
Hak Ja Han
January 2013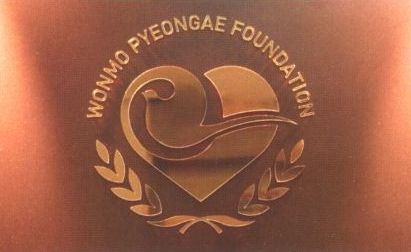 True Mother's concern for the education of our blessed children has seen expression in two substantial initiatives in recent months. One is the creation of offices for the Wonmo Pyeong-ae Foundation, which has the purpose of gathering funds to support the education of our blessed children. Wonmo can be translated as "original mother" and pyeong-ae as "peace and love." True Father launched the idea of the Wonmo Pyeong-ae Foundation at the time of the launching the Won Mo boat in Las Vegas on August 18, 2011 and Mother wants to honor Father's intent. Father envisioned creating a fund of $320 million dollars.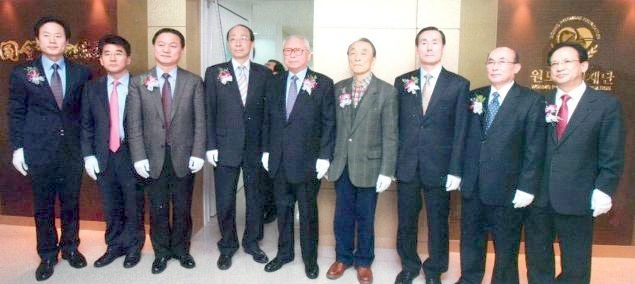 The opening of the foundation offices on December 20, 2012; the foundation's director Kim Man-ho is standing at left.
The foundation must secure funds in order to provide scholarships for students in the years to come. We are informed that in order to do this, it will develop a business foundation.
Mother has also launched the Universal Peace Academy, with the purpose of raising leaders for Cheon Il Guk. The academy offers a graduate course for committed members. Students will complete a two-year master's course in theology, after which they will commit to three years in a public mission our church movement. True Mother aims for the institution to be run like a military academy in that it will offer a high standard of training and education. Its Korean name incorporates the term for military academy.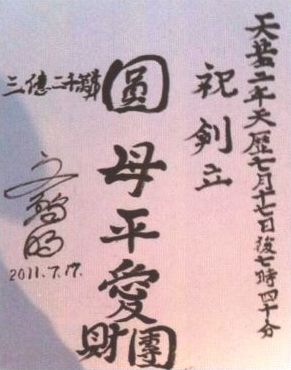 07.17 in the second year of Cheon-gi (2011), by the heavenly calendar at 7:40 PM Congratulations on the establishment of the Wonmo Pyeong-ae Foundation $320,000,000. Sun Myung Moon
The Korean academic year begins in March, so the academy will welcome its first intake of students little more than a month from now. Later this year, applications will be invited for 2014.
It is just the beginning for the Universal Peace Academy and Wonmo Pyeong-ae Foundation. But their inception and substantiation indicates that True Parents are still very much present in this world, looking ahead to future generations.