| | |
| --- | --- |
| | The Words of the Winkler Family |
The Wedding of 790 [777] Couples
Gisela Winkler
October 31 -- November 2, 1970
Second European Conference
Essen, West Germany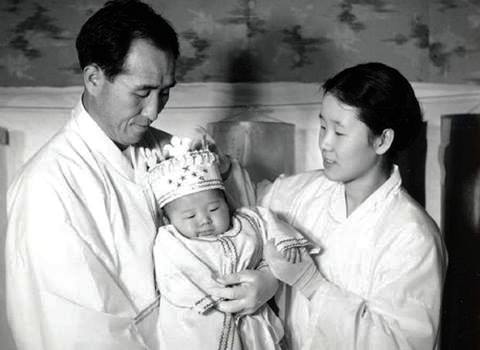 Reported as the greatest and the biggest wedding in the history of man. Much more was behind the wedding than just a mass marriage. We know that the Leader is the central point of the Kingdom of God. I want to talk about two small ceremonies that took place before the main wedding. First was the Engagement Ceremony, after a separate talk with our Leader. I felt great love from Our Father. After this we had the Engagement Ceremony. The second ceremony was the Resurrection Ceremony.
The evening of October 16th the Master spoke to us on prayer. In this prayer our Master asked God to take us as His real sons and daughters to God. The Ceremony took place in three stages:
a. The Formation Stage = Engagement
b. The Growth Stage = Resurrection Ceremony
c. The Perfection Stage = Blessing
On the next Sunday morning at 6.00 am the resurrection took place. This was of greatest importance, when we are cut off from the old Satanic bloodline and being connected with the bloodline of the new Parents: his true children. After the ceremony we saw a beautiful sunrise. We took a boat to the Holy Ground to thank our Father for the great privilege we had received. Outside everything was bright and at peace, even nature took part in this great event. With happy hearts we began this day, creating a new part of our lives. In the meantime we tried to prepare ourselves for this event. Some ladies living in the house took care of the wedding gowns, white dresses according to the Korean style.
Finally 21st October came. We dressed ourselves in the morning, and this was difficult for some. We left by 9 a.m. by bus to the ceremonial hall. People along the way stood open-mouthed at this event. The blessing took place in a big round hall, after getting there we took our place in the long queue. With the music of Wagner we took our place in the long hall. This place was to include space for couples after the blessing.
In the hall were rows of seats for the guests.
With Our Parents 24 blessed couples stood on each side of them. Mother gave blessing to the bridegroom and Father gave blessing to the bride. After the Ceremony Master said:
"Do you want the reality of the Kingdom of God?"
"Will your Family always be one without being separated?" All answered "Yes" ("Ne" in Korean").
Afterwards Master offered a prayer to Father to take all couples as his real children. When he offered a prayer one can feel really strong power through his words. A brief Ceremony followed afterwards. Then the Tongil Song and Arirang.
Our Master was so happy to bring all this back to Father and Mother. We left the big Hall by bus, 40 buses with streamers on them. On the streamers was written the HSA-UWC and about the 777 Couples.