| | |
| --- | --- |
| | The Words of the Huinink Family |
We are translating the Divine Principle, from English into Greek
Herman Ten Bokkel Huinink
May 1, 1971
Athens, Greece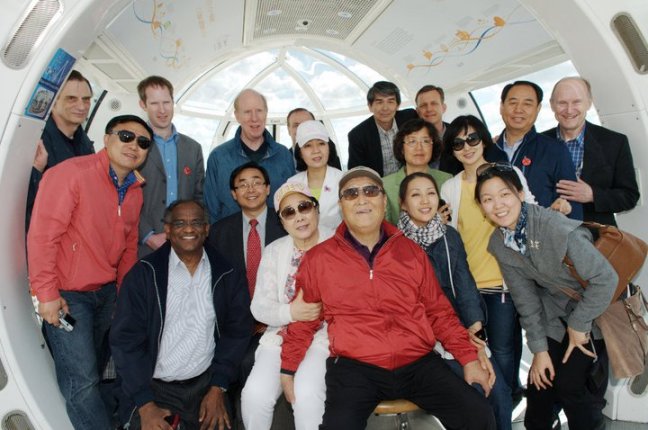 At present we enjoy "Family life" with 3 members. They are: a Greek girl, a Guianese male-student and a Greek male-student.
Their holidays were wonderful because they could translate a big part of the Divine Principle, from English into Greek. The girl came more than a week every day for 5 or 6 hours to the center and translated continuously.
We also taught the many songs in English.
We read them some of the Master-speaks, out of The Way of the World and from the New Age Frontiers.
They told about how their friends react when they speak about the Principles.
Further we contacted many people. Those of Christian Science make discussing very complicated because they interpret most of the Bible words only spiritually.
Parents' Day was the first time with 2 children in Greece. We prayed then in 4-positions at the Holy Ground. Singing songs we climbed a hill in the center of the city. This united walk up was good for our spiritual growth or climbing. When we reached the top we were all in high spirit. At the top we met a girl who knows about the Principle but did not come to the center for a long time. Now we stood 4 of the New World face to face with 4, she and 3 of her friends, of the Old World.
Because of its spiritual meaning we felt very much moved. To a spiritualist lady we read a message from the spirit world about Sun Myung Moon.
Most of our thoughts are directed towards finding one person who will live together with us.
Love from the Greek Family to the Family all over the world.
In the Name of Our True Parents
Greek Family