| | |
| --- | --- |
| | The Words of the Perrin Family |
Patricia Hardman and June Perrin arrived in Edinburgh on April 7, 1971 to establish a foundation for Father in Scotland
June Perrin
September 3, 1971
Edinburgh, Scotland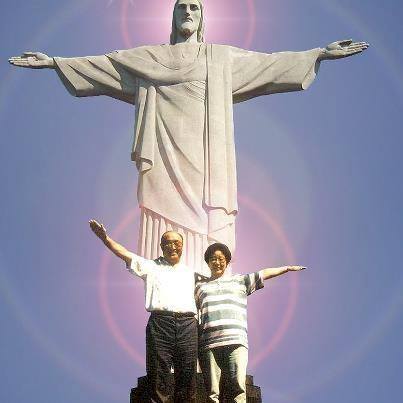 Dear Mr. [Young Tyang] Chang,
Greeting and love to our True Parents and all Korean brothers and sisters. I am always receiving copies of the Way of World, for the inspiration it brings and encouraging news of all families all over the world.
I should like to send you a report on the work in Scotland for the last 3 months.
Patricia Hardman and June Perrin arrived in Edinburgh, the capital city, on April 7th in eager anticipation to establish a foundation for Father in the beautiful land of Scotland.
To us England has a soft, gentle beauty whereas Scotland is a more majestic and rugged beauty. The Scots are very stubborn, more down to earth and more direct than the English. They are also hot headed and more fiery in temperament. So it's not surprising to see many red heads here. They are descended from the Celts who were early inhabitants of Scotland.
Doris had told us that together we should find our first baby within 3 weeks. So we implored Father to help us fulfil this task. Great was our joy and gratitude when two very positive people (a husband and wife) responded to the call of our Father within minutes of the end of the 21st day. They offered their home as a center as they lived 180 miles from Edinburgh.
Dennis and Doris advised Patricia to join them and begin a center which she did straight way, while June remained in Edinburgh.
At the end of our first 40 days Dennis and Doris arrived and visited June at Edinburgh, and on to Patricia and the new babies at Alford. It was decided that they would all come to Edinburgh when the team ended, and Patricia came ahead.
After exactly two months in Scotland Patricia returned to England as she was needed in the main center. Haze Mill joined June a week later but only remained two weeks as she was needed in England for the shows that the Family began staying there. In this time John Price from Rowlane spent a few week--ends in the center here helping, when his work brought him to Scotland.
Shortly after Hazel left two people accepted. The girl doesn't want to move into the center but comes regularly to study further and is helping to teach and witness. Dennis and Doris visited Edinburgh again and brought much strength and inspiration. Another boy, Eric Holt has accepted our True Parents as the Messiah and at present is living in the main center at Dorney with Dennis and Doris for the six weeks of his holiday. He is a student at Edinburgh University and also joint chess champion of Scotland.
On our average eight people have been coming each week to hear lecture.
I wonder more and more at the great wisdom of our Father and the life--giving Principles He has given us, and long for all people soon to know the deep peace and joy within that comes from Him.
My prayers are with all Korea brothers and sisters in your great mission.
With love in our True Parents,
June Perrin