| | |
| --- | --- |
| | The Words of the Danby Family |
My testimony: I was given the most treasured reward of all, the Divine Principle
Helen Danby
March 1970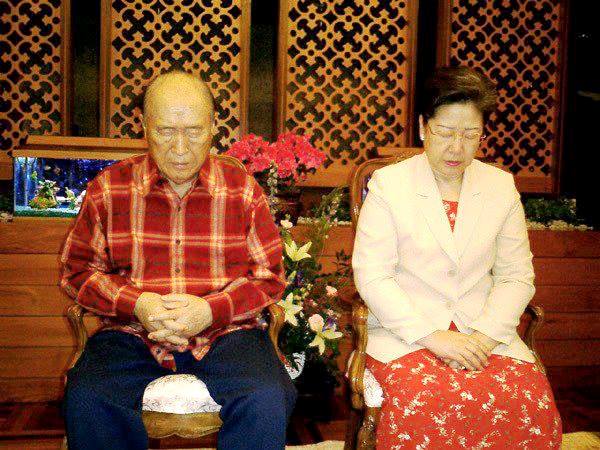 I was born in Canada, May 22, 1921, of a family of four children. We moved to Washington State during the depression years of the 1930's.
It seems, since very early childhood I have always had a love for humankind and a tremendous love for animals and nature. I believe I was what they call a tom-boy."
Because at age 12, I was zealous to know about God, I taught a Sunday school class of juniors at a Congregational Community Church in our small town. My first real recognition of awareness of God was at age 14 out in the country one evening while lying on a milk stand and gazing up in awe at the starry sky. I shall never forget for it was then that I felt the great universe and asked God and myself many questions, the answers to which came many years later and still coming.
I finished high school, left the small town and moved to Seattle, Washington, to find work. I was given a very fine position for two years and lived with three other girls and one grown woman, all members of the local church a few doors away.
Two years later I was drawn into college in Los Angeles, California. I attended this college for three years, majoring in language and religion, and taking an active part in student affairs. I met and married a highly spiritual, religious man, and we were given four lovely daughters, all of whom, I'm happy to say, are being drawn into a close renewed walk with the Father.
Employment took us to many different States in the U.S. We met some wonderful people, always witnessing to the truth as we understood it then. Two years ago, circumstances brought me to Las Vegas. Some would say by accident, but I believe it was by divine appointment that I met Jack and Gladys Korthuis. Through them I met Marion Dougherty and Neil Winterbottom. Through these four I was given the most treasured reward of all these years, Divine Principle.
There are no words that could possibly express the gratitude I have in my heart at this moment. I feel very close to my True Parents as I know that they must feel toward me. The great love I have for them and the vision of the world restored to its original balance is indescribable. I pray that we will all follow our Master closely so as to assume some of the burden.
Helen Danby is a member of the Las Vegas center.