| | |
| --- | --- |
| | The Words of the Ueda Family |
Witnessing in Tokyo
Sachiko Ueda and Fukuko Kuroda
February 2012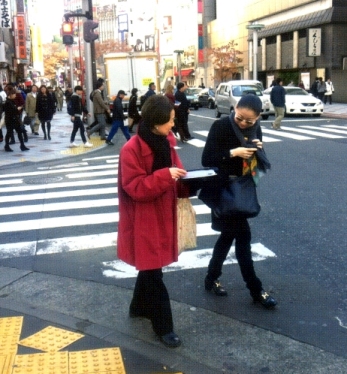 In Tokyo, it's almost as if whatever direction you walk in, you are going to run into people witnessing. A member recently met two mothers who spend some hours each day standing on busy Tokyo street corners, reaching out to anyone who will stop and listen. In Tokyo, that is no easy task.
Mrs. Sachiko Ueda is on the same spot from 11 AM to 1 PM every weekday. "That way," she explains, "the spirit world can rely on me being here and can send prepared people for me to meet."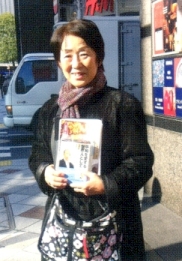 These days our sisters are using a questionnaire about spirituality and, of course, they carry True Father's autobiography.
Fukuko Kuroda cheerfully explained about a person from overseas she had recently met and her hopes of being able to bring her to our church.