| | |
| --- | --- |
| | The Words of the Murota Family |
In Memoriam Koji Murota
Dec. 20, 1946 -- Nov. 3, 1986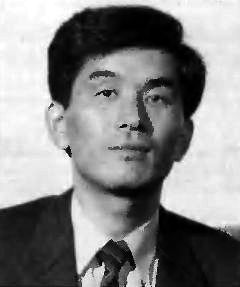 Mr. Koji Murota was born in Hiroshima Prefecture, Japan, on December 20, 1946. He started listening to Principle lectures in 1964 and officially joined the Unification Church in Nagoya, Japan, in 1966. For several years he served as a pioneer. In 1971 he became head of Tongil Enterprises in Nagoya, and when Father visited Nagoya in 1972, he expressed satisfaction with Mr. Murota's standard of accomplishment. Later, in 1974, Mr. Murota became special assistant to the president of Tongil in Japan.
A 777 blessed couple, Mr. Murota was blessed to Midori Yamazaki in the 74 Couple Blessing held in New York in 1977. He then remained in America and started a travel agency. After working and gaining expertise in the field, he bought out another company, from which he created I. Travel. At I. Travel he took primary responsibility for arranging the extensive and oftentimes last-minute travel schedules of many leaders and members in our movement.
Mr. Murota also served as the director of the Japanese Association in New York, where he organized seminars for Japanese businessmen, inviting scholars to speak on current issues. Through his activities he contacted and witnessed to Professor Kiyoshi Nasu, who interviewed Father in Danbury and wrote a very wonderful book about him.
On November 3, at the early age of 39, Mr. Murota died quite unexpectedly due to sudden kidney failure and subsequent congestive heart failure. He is survived by his wife, currently a member of the East Garden staff, his bright six-year-old daughter, Miharu, and his elderly mother, who has been a faithful Unification Church member for over 20 years.
A Seunghwa ceremony was held for Mr. Murota in White Plains, New York, on November 5, with around 350 people in attendance. At the ceremony, Rev. C. H. Kwak, Rev. David Hose, Dr. Mose Durst, and Rev. Takeru Kamiyama paid him official tribute.
Mr. Murota had a kind and caring nature. He was well-loved not only by members, but by many outside the mainstream of the movement. Many Japanese members said of him, "He taught me how to love others."