| | |
| --- | --- |
| | The Words of the Goldberg Family |
True Father has been emphasizing several key points
Matthew Goldberg
February 2, 2012
Sunday Service at New Hope Academy
February 5, 2012
Lovin' Life Ministries Metro Area Worship Service 10-11:30 am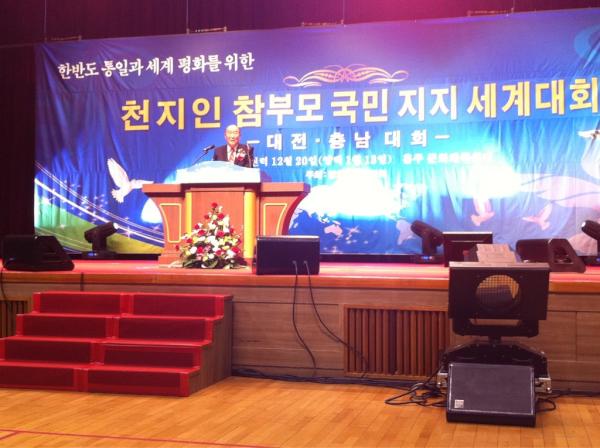 Sun Myung Moon January 13, 2012
Dear Brothers and Sisters,
True Father has been emphasizing several key points recently. In case you were not able to attend Angelika Selle's sharing of this information last Sunday evening, here are a few of the main issues we all need to be aware of for this year 2012:
These are taken from unofficial notes.
1. What is a Tribal Messiah? It is one who brings salvation to members of the tribe as a mentor and teacher, who observes and preserves the absolute sex tradition, Hoon Dok Hae tradition, brings Cain and Abel into harmony and raises them spiritually.
2. To -- do list:
Distribute 430 Autobiographies (As a Global Peace Loving Citizen)
Witness and bless 12 couples
Bring three couples to Blessing Ceremony
Liberate 210 generations of ancestors
Settle all accounts of the past, cast away old habits and self centered thinking
3. Our internal focus at this time:
Inherit God's tradition and love
Preserve the purity of lineage and pass it on
Resemble True Parents in heart and model your life after them, live for the sake of each other.
Let us work together to revitalize our movement and uplift the value of True Parents and the Messiah.
I hope you take some time to look at the photos and accounts of the festivities in Korea during the True God's Day holiday week. You can still find them at familyfed.org.
Locally, here in Maryland and around the Metro DC Area, we are working to build Lovin Life Ministry teams that can support the success of all of us in 2012. Please pray and meditate on how you can contribute to make a difference this year. Then contact one of our ministries and get connected!
God bless you,
Pastor Matthew and Marianne Goldberg
Prayer Requests:
True Parents and True Family Mrs. Debbie Taylor -- Now in intensive care due to an infection, please pray for healing.
Debra Gohr -- Recovery and healing
Walter Haynes -- Successful surgery and healing
Please send any prayer requests to Administrative Assistant: Gay Grow
Announcements And Upcoming Events!
Friday Evening Life Ministry Study Group (Become an Educator or a Mentor)
Do you want to learn more about the Vision Class and The Journey?
A new Divine Principle Study group now meets on Friday evenings at the Greenbelt Office. This is for anyone who wants to understand and present the materials used on the "Journey". Lovin Life has a great new educational series which has been created to help you and your "friends of faith" (spiritual children) learn how to build a deep relationship with God and True Parents.
This is your opportunity to get in on the ground floor to help raise spiritual children. Fridays from 7:30 to 9 pm in the Greenbelt Office, 7245 Hanover Parkway, Suite A, Greenbelt, MD 20770 Call Pastor Matt for details.
Kick Start Your Health
For those interested in the KICK START YOUR HEALTH 2012 retreat on Feb. 4 -- 5, but cannot attend the day-long sessions, Gregg Noll will present an introduction and a green smoothie demo from 9 a.m. to 9:45 a.m. at New Hope Academy. This is open to everybody who wants to learn about healthy living issues.
Participants of the health retreat will have the option of either attending Gregg's demo/talk on Sunday morning at New Hope Academy followed by LLM service or attending the retreat schedule at the Wilkenings on Sunday morning.
All health retreat participants will reconvene at the Wilkenings at 12:15 p.m. on Sunday.
For any questions, please contact Christoph Wilkening
Kick Start Your Health 2012
A Health Workshop by Gregg and Elke Noll
When: February 4 and 5, 2012
Where: The Wilkening's House in Bowie, MD, 13407 United Lane, Bowie, MD 20720
Fee: $50 per person, $75 per couple. Fee includes breakfast, lunch, and dinner on Saturday; breakfast and lunch on Sunday; snacks; printouts (including recipes); plus food samples to bring home for the family to try.
Program:
Informative presentations
Small group discussions
Cooking and food demos
Natural living principles
Lower your numbers without medications
Blood pressure
Cholesterol
Triglycerides
Weight
No gimmicks: Just information, tools, and practical tips to help you on your path to good health.
Registration: Attendance is limited to the first 20 people who submit their payment to the Wilkenings. You can either mail a check (made out to Gregg Noll), give it to Karen Wilkening at New Hope Academy during school hours, or give it to Christoph Wilkening at the Lovin' Life Ministry Sunday Service. When you submit your payment, please let us know about your health journey (seminars, diets, interests, etc.)
Moving In Love -- Praise Dance Ministry -- Interest Group
If you want to praise and honor God through dance, join the Praise Dance Ministry small group. We will be rehearsing Saturday afternoons at New Hope Academy from 4-6 pm in the Dance Studio downstairs. These sessions will culminate in a dance offering during Sunday Worship Service once a month. All ages are welcome and no dancing experience is required -- just a heart to inherit the true love of God. For more info, contact Teresa Ferrete
Mental Health Program
Mental Health Program (Free) for Prince George's families: The National Alliance on Mental Illness is holding its free 12-week "Family to Family" Education Course, starting Tuesday March 6, 2012. Meets once a week at 7 pm, and is very helpful to families with a loved one with a problem like depression, bipolar disorder, schizophrenia, panic or anxiety disorder, obsessive-compulsive disorder, personality disorders, etc. Please call Dorie at NAMI-PG to register. More information at www.namipgcmd.org.
Blessing News
From the Blessed Family Ministry (soon to be called Blessed Life): Blessing news: The next Blessing Ceremony will be held March 22, 2012. More details are coming about this event, and about Level III pre-Blessing workshops for matched couples.
All matching candidates who need help preparing materials for Websites (1st Gen or 2nd Gen), please feel free to contact District 1 Matching Advisers, Doug and Cheryl Wetzstein, Virginia Scazzero, Wendy Herstein or Annemarie Weinmann.
Getting Back on Track Workshops: The next one is on the West Coast: Jan. 13-16, 2012 in Los Angeles.
The next East Coast workshop is May 31 -- June 3 in New York.
Civil War Author: New Release
Our brother, William Connery, a member of the NoVa community, has just published his first book: 'Civil War Northern Virginia 1861.' The book covers the first year of the War Between the States in Alexandria City and Arlington, Fairfax, Prince William and Loudoun Counties. The book sells for $19.99 through the History Press (www.historypress.net). Bill also has copies, which he can sign.
Special Grace
Special Grace for Liberation and Blessing -- If you have questions, need help completing forms, or anything else that is related to the CP Providence, contact Laura Herbers by email or telephone to set up a time to meet. Contact Laura
Autobiographies
Need Autobiographies to Give Out? Want to fulfill Father's providential goal of handing out 430 copies? Want to promote True Parents, the Principle, and the church? Want to find spiritual children? Please plan to pay in advance and let us know how many cases you need. We will order as soon as we have enough for a large shipment. Contact Bob Selle. If you have extra books that you cannot use right now, please bring them to Ron Musiol at the book table after service and he will offer credit for them so that someone else can buy and distribute them.
Rooms, Employment and Other Opportunities
(All ads placed in Mid-Week Announcements are $20 per month; checks payable to HSA) (Also 10% of all profits from products sold after church are donated to Maryland Church via Gay Grow)
Room Needed For Local Church Sister
A sister from our local community needs a place to stay for the next three months only.
If you have a room around the Greenbelt area, preferably, please call.
Nice basement apartment in New Carrollton
Washer/dryer, carport, walk-in closet. Near metro and Univ. of MD. $850 includes utilities. Ron Musiol
Job Opening:
Looking for a part-time position? Like People? Like to demonstrate interesting products?
White Marsh Mall location needs people to take shifts during the new year! (Best if you have your own transportation; prefer over 21-year olds.) Call today!!!
Two Bedrooms for rent:
Quiet neighborhood in the Franconia/Springfield section of Fairfax County, VA.
Fairfax has the best schools in the U.S. Right off I-95/495 and near I-395, close to shopping centers/malls and a 15-minute walk to Van Dorn Metro Station (blue line). Please call Bill Connery.
Room For Rent:
Furnished room for rent five minutes from the University of Maryland. Nice, quiet neighborhood. House backs up to woods. Call Jan van Zutphen for more information.
If You Need To Mail Your Tithing Check...
Make your donation check out to HSA-UWC, and drop it in the mail addressed to:
New Hope Family Church
PO Box 244
Riverdale, MD 20738