| | |
| --- | --- |
| | The Words of the Goldberg Family |
Here is a flyer you can print or email to your contacts to invite for this Sunday!
Matthew Goldberg
December 16, 2011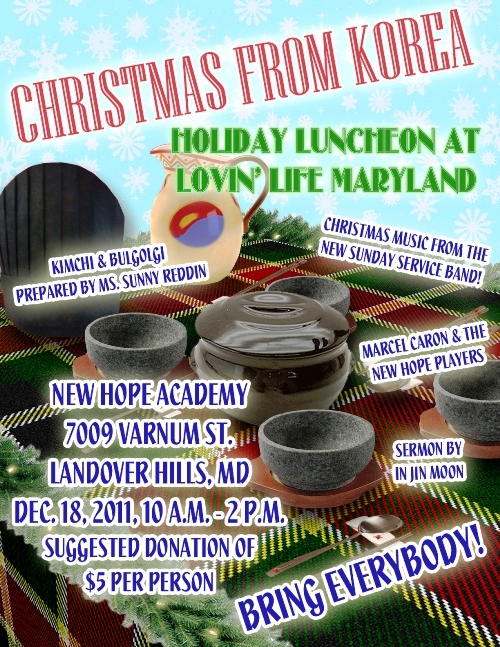 Dear Families,
We added some final edits to this flyer so that everyone can see the address for our event on Sunday -- 7009 Varnum Street, Landover Hills, MD 20784
Please use this flyer to invite your contacts, friends and families.
Sharing a meal is a great way to open the heart and deepen a friendship. Natural witnessing is a step by step process of getting to know people better by making friends.
Bring a new person to the barbecue. What could be more natural than that? Sunday's program will even include Santa Claus! And gifts for the very young.
I am praying that God will put in the heart of every one of us the desire to share the blessings that go along with knowing True Parents. It's your season to be blessed -- please share the blessing!
Cordially,
Pastor Matt