| | |
| --- | --- |
| | The Words of the Goldberg Family |
Original Divine Principle Workshop in Las Vegas
Matthew Goldberg
June 23, 2011
Sunday Service at Kenmore Middle School Auditorium
200 S. Carlin Springs Road
Arlington, VA 22204
June 26, 2011
Lovin' Life Ministries Service
Reverend In Jin Moon
10-11:30 am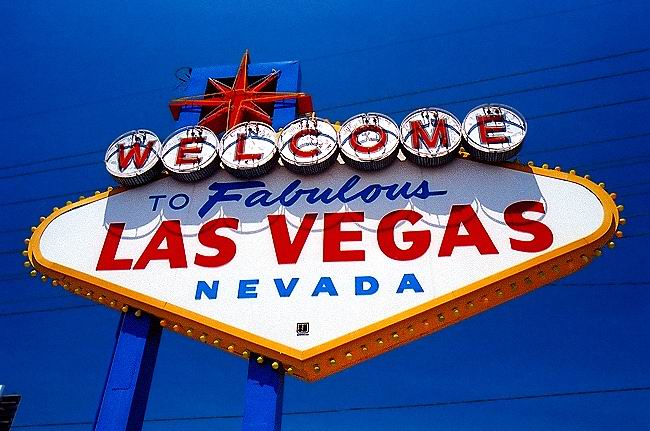 Dear Brothers and Sisters,
Thank you for all of your support to those of us who could take the trip to Las Vegas for the ODP workshop. There is much new information which we received during the three days of presentations from Reverend Yoo. 150 brothers and sisters from all over the nation gathered here at the Flamingo Hotel and enjoyed fellowship and education along with opportunities to walk the lovely grounds of this old hotel on the famous Las Vegas boulevard. This is the only place I have ever been where you can see pictures of famous gangsters as you enter the bath room near the lobby. Once the workshop was done and we all got our certificates, several of us had the opportunity to help give gifts to the people of Las Vegas. As a Peace Loving Global Citizen is being received gratefully by many as attested by the smiling faces of the people I met yesterday in front of a local Wal-Mart.
It is 110 degrees in the shade in Las Vegas, but there is no shade!
Does anyone remember fund raising on scorching parking lots in mid summer? Well, that's what it is like except we are giving out True Father's autobiography instead of fund raising. Father spoke to us at early morning Hoon Dok Hae on Tuesday, urging us to quickly get 120,000 of the autobiographies into the hands of Las Vegans. I believe we are nearing 100,000 at this point.
Every book has a label with a phone number to call for information about educational programs. I called it and the number works, so there is a good follow up system. This is a great idea and we can use it locally. Please watch for coming developments.....
Father spoke so strongly about the seriousness of the time we live in and as he spoke, I was directly in front of him. Several times tiny little drops of spray landed on my glasses as he expressed his urgent concerns about our making a total offering. It seemed that Father was speaking directly to me much of the time because I was directly across the table seated cross legged on the floor. He asked if our minds and bodies are united? I told him that sometimes yes but always it's a struggle. Father said, "Yes, that is right, me too I am always fighting!"
The key point I came away with is that even though we may not be able to do as much as we would like, we can take heart and give ourselves as a "total living offering" every day as much as we can. That is all God and True Parents are asking.
At the same time, there was so much joy expressed by Father and he had several people sing a song and then got everyone up and started dancing. After 3 hours he waved good bye and sent us back to the workshop.
This workshop has been great, the desert is beautiful and I am looking forward to seeing you all when I return this coming weekend.
See you on Sunday!
Matthew and Marianne Goldberg
Announcements And Upcoming Events!
Blessed Family Department
Blessed Family Department Upcoming Events 2011: 1st Generation National Blessing Workshop for Matching Candidates, Aug. 12-14, in New York City. This is a Level II workshop, intended for 1st Generation involved or entering the matching process. Getting Back on Track Retreat, near New York City, Labor Day weekend, Sept. 1-4. (BOT is for BCs who have had sexual relationships outside the Blessing). Experience the unchanging love of God in a supportive community. Contact Wetzsteins for questions.
Memos about these events are at www.familyfed.org, under the Blessed Family Department. Interested in helping organize a local version of the "Blessing Retreat and Workshop for Blessed Children Age 24+" in the Washington, D.C. area? Please contact the Wetzsteins. Let's get a steering committee together!
Open Mic Night
"Open Mic" Wednesdays on the Patio at the Columbia Road Learning Center 7:30 to 9 pm. 1610 Columbia rd. NW Washington, DC 20009 call 202-462-5700 ext 28 to register or just stop by.
Summer Launch Pad
Get ready for the District 1 Project Connect Small Group Launch Pad starting July 10. Now is the time for those both young and old to start thinking about starting your own small group. Sports groups, study groups, service groups, creative arts groups and more! To start your own small group, you will need a host, 2 other committed people for a 10 week commitment. Stop by the Resource Table for more information.
WFWP
WFWP "Friendship Gathering" will be on June 25, 1:30-3:30pm at Maria Manor's home: 27001 Ridge Rd, Damascus, MD 20872. We will watch a short DVD (True Mother's testimony) and discuss ideas about service project. Light refreshment will be served. All are welcome. If you need a ride, call Emiko Butler.
If You Need To Mail Your Tithing Check...
Make your donation check out to HSA-UWC and drop it in the mail addressed to:
New Hope Family Church
P.O. Box 244
Riverdale, MD 20738-0244
Employment And Other Opportunities
All announcements and advertisements for the Mid-Week Announcements need to be written and emailed to Gay Grow by Wednesday at 5 pm.
Calling All Middle Schoolers
Looking for 5 middle schooers for a Summer Educational Adventure Program. Mornings we'll do creative math and reading projects. Field trips every afternoon. Come for mornings or afternoons or both. Discounts for Unification Church members. For more details call Bev Berndt.
House For Rent
Adorable home for rent on Farmette. Backs to 2600 acre preserve with hiking trails. 5 minutes to Annapolis, 30 minutes to DC and Baltimore. $1500 per month Call:
Gregg Jones
2516 Davidsonville Road
Gambrills, MD 21054
Special Program Available
The program name is Johns Hopkins University Engineering Innovation engineering- innovation.jhu.edu/forms/. I am looking for high school students to attend the commuter part of this program (transportation is not provided) held on the Univ. of Balt. Campus. The program dates are July 5-July 29, 2011, 9 am - 3 pm. I am in need of 25 students. To date I only have ONE, yes ONE application. The Program is an all expense paid program for students who can establish financial need. The students will engage in hands on activities in engineering and science. I will need this information:
1) A complete application (student should have taken at least the PSAT and Algebra II)
2) A complete financial aid application with income verification information (2010 tax return or reduced lunch program documentation from the school)
3) A recommendation from a teacher
4) Official school transcript
5) A short essay from the student as to how the program would help them in the future.
Feel free to contact me with questions.
Your assistance would truly be appreciated.
Thank you
Cecelia Wright Brown. D.Eng.
Assistant Professor
University of Baltimore
Also:
White House Internship Program- Spring 2012 The application for the White House Internship Program's Spring 2012 session has been posted. Please take the time to think of five future young leaders you believe would serve as great White House Interns, and personally encourage them to apply. Consider contacting your alma mater and encouraging career services to promote the internship. Below is more information that might be helpful to prospective White House Interns
Visit the White House Internship website:
www.whitehouse.gov/about/internships/ - Apply to the White House Internship program:
www.whitehouse.gov/about/internships/apply/ - Learn more about the selection process:
www.whitehouse.gov/about/internships/selection/
A White House Internship provides a unique opportunity to gain valuable professional experience and build leadership skills. This hands-on program is designed to mentor and cultivate today's young leaders, strengthen their understanding of the Executive Office of the President and prepare them for future public service opportunities. Please encourage all eligible young leaders to take advantage of this incredible opportunity! The deadline to apply is September 11, 2011.
We Buy Cars
We Buy Cars, Trucks, RV's -- Any condition -- Distressed or Nice -- Please Call Jim Boothby. Free Tow. Call for help with repair decisions, body work and insurance settlements. Late model, low mileage cars also available.
Room For Rent
Furnished room for rent including utilities, high-speed internet and breakfast. $550. Call Cecil or Debbie Robbins for more information.
Room For Rent
Furnished room for rent five minutes from the University of Maryland. Nice, quiet neighborhood. House backs up to woods. Call Jan van Zutphen for more information.
Interns Wanted!
Help defend the human rights of our Unification Church members in Japan and work for religious freedom around the world. The International Coalition for Religious Freedom is looking for young people to fill 2 remaining (paid!) part-time positions.
Manage and update the ICRF web site: www.religiousfreedom.com
Translate documents from Japanese to English Work at our office in Greenbelt MD, or from home.
Send Resume and/or email Diana Weber.