| | |
| --- | --- |
| | The Words of the Goldberg Family |
Our spouse is the key to our spiritual growth
Matthew Goldberg
December 9, 2010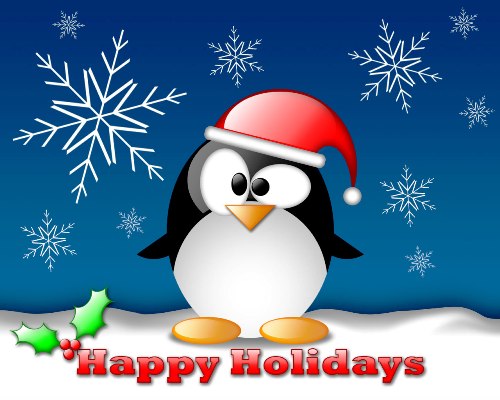 Sunday Service at New Hope Family Church
December 12, 2010
Lovin' Life Ministries Service
Rev. In Jin Moon
National Pastor of LLM
10-11:30 am
Free Coffee and Donuts served from 9:30 to 9:50 am.
Dear Brothers and Sisters,
Happy Holiday Season to everyone. Cold weather makes me want to bundle up and go for a walk or huddle by the hearth with a warm hot drink. These are good times to host a small gathering for friends and family and share good memories about the past year or catch up on news and maybe learn of some of the needs of those we know and love.
What have I done this past year that was worthwhile and brought joy into my life and the lives of others? Where did I fall short? And what are my intentions for the New Year ahead? How is my family life going and where can we improve?
Here are a few of our founder's words on the importance of family:
God's ideal of creation is to build God-centered true families. It is the goal of His salvation providence to restore the ideal of true family, the ideal that Adam could not fulfill in his own family, and in this way to establish the foundation for the kingdom of heaven on earth and in heaven. The Marriage Blessing movement that I have been leading is no ordinary wedding ceremony. It is a sacred ritual through which to eradicate the original sin and engraft human beings to the true lineage of God.
True families are the wellspring and foundation of true love, true life and true lineage. Through true families the true nation, true world, and true kingdom can be built. Families centered on the True Parents can become the base for the perfected relationships of the Four Realms of Heart and the Three Kingships, and become the foundation for the kingdom of heaven.
Brothers and sisters, please hold on to your blessing with all your strength and all your heart. Our spouse is the key to our spiritual growth and our family is our fruit which we offer to Heaven and to the world in need of salvation and healing. No matter what challenge you face today, be it in your job, your search for meaningful work, your marriage or your family, that challenge holds the key to your going to the next level. Pray for the wisdom and the will to pass through your test and then offer your utmost sincere effort. God never fails, always forgives and is on time all the time.
The question is will you be on time to meet God today? How about on Sunday at 10 am sharp? Bring a guest on a spiritual quest.
See you on Sunday for a spiritual recharge.
Bagels and cream cheese at the "Snack in the Back".
Kook Jin Moon
Rescheduled: Kook Jin Nim will visit Washington DC on Monday, December 20 from 7 to 9:30 pm. We will meet at the Unification Church Washington Family National Cathedral, 1610 Columbia Road. Please arrive early. We will have reception style food available from 6 to 6:30 pm. It will be enough to tide you over so you don't have to stop for dinner.
Matt Hill Performs
Matt Hill, second gen music major will be performing in several concerts this Friday and Sunday. This Friday, December 10, 8-10 pm. UM Choirs will give a memorable performance of Nine Lessons and Carols featuring UM Men's and Women's Choruses, UM Chamber singers, Maryland Boy choir and other ensembles. University of MD Memorial Chapel. (You can see it from RT 1 up on the hill).
Tickets: Advance tickets available at Clarice Smith Center Ticket Office, 301-405-2787. You can also purchase before the concert at the Memorial Chapel starting at 7 pm. reg $15, $10 Seniors, $5 students. This Sunday afternoon December 12, 5:00 pm. FREE, but donations are welcome. St Luke's Parish Christmas Concert to benefit needy children in Bladensburg. Matt will be singing a few solos. St Luke's Parish, 4002 53rd St., Bladensburg, MD 20710. Corner 53rd and Annapolis Road. Parking on the street and in parking lot off 53rd St. Refreshments served after the concert.
International Christmas Desserts
International Christmas Desserts: Bring your German/Austrian Apple Strudel, your Swedish Coconut Dreams, your Italian Christmas cookies and all other international and domestic confections to church on December 19 for some after church Christmas cheer. Coffee and apple cider will be provided.
Annual Women's Holiday Gathering
Annual Women's Holiday Gathering: A luncheon on Saturday, December 18; noon to 2:30 pm; Big Fish Grill, 1260 Crain Highway, Crofton, MD 21114; private room. Bring a wrapped gift ($10-$15 value) if interested in gift exchange. RSVP: Betsy Hunter or Gay Grow.
Carp Winter Ball
CARP Winter Ball: January 8, 2011 at the Manhattan Center, New York, NY.
The Lasting Imprint
Mr. Miilhan Stephens will be giving a 45-minute lecture on The Lasting Imprint this Sunday and every Sunday after church in the Korean Room. All congregation and their guests are welcome to attend.
Shehaqua Family Camp
Shehaqua Family Camp is holding an exciting video competition! Produce an original video clip advertising Shehaqua Family Camp and you get to go to camp for free if your entry wins. More prizes; every entry wins at least a T-shirt. Read the full details either on Facebook (search for Shehaqua Family) or at live4joy.org/family-camp/2011-video-contest/. Contact Claude Aubert if you have any questions.
Spread The Word
A banquet will be held to honor all those who joined Unification Church 40 years or more ago (1970 and before) at the Manhattan Center in New York on Friday, December 10. Highlighted will be those from the historic 777-Couple Blessing. Please send testimonies of those to be honored should be sent to 40years@Unification.org ASAP. The banquet will be free for the honorees.
Back On Track Workshop
Back on Track Workshop: The next Back on Track/Renew, Refresh workshop for Blessed Children will be held in the New York area on Jan. 6-9, 2011. Contact Randy Francis.
Welcome Back To Dancing With True Love
December lessons
December 12, 19; 12 -- 1:30 pm
$15/person per month, $20/couple per month Call/email us if you have any questions: Rex and Emiko Butler.
Bible Study
Bible Study each 2nd and 4th Thursday at the Fefferman's. We start with a video lecture from various professors at 8 pm (optional), followed by refreshments and reading/study together, with plenty of discussion as we go. We are working our way through the entire Bible. This year we are focusing on the historical books (Judges/Samuel/Kings.). Call Dan for more information. Dan also hosts a Sunday night study dealing with near eastern mythology, biblical apocrypha, early Christian texts, the Dead Sea scrolls, etc. To get on the reminder list for both of these, send your email address to Dan.
Employment And Other Opportunities
The State Department
The State Department is accepting applications for their summer hire program 2011. If interested, go to this link: mmsweb.a.state.gov/asp/notices/dn_temp.ask?Notice_ID=12263
Teach English
Teach English: Anyone interested in teaching English in a Pre-K through 3rd grade Christian School 20 minutes from Seoul? It's run by Ms. Ji Hae Han who used to teach Korean and Music at New Hope Academy. Housing and health insurance provided. Salary of $20,000-30,000 clear depends on education and ability. Bi-lingual appreciated, but not necessary. Email resume.
Looking For A Part-Time Position?
Like people?
Like to demonstrate interesting products?
Annapolis Mall location needs people for holiday season and more!
Two positions available.
(Best if you have your own transportation; prefer over 21-year olds.)
Yes, You Can Save On Your BGE Electric Bill
Lorman Lykes has become the MD Regional Representative for AMBIT ENERGY a company that supplies electricity through BGE at a guaranteed 7% discount rate. As a new customer you will receive a 3 day/2 night stay at a 3 star hotel FREE. Also you receive reward points toward airline tickets every month just for paying your BGE bill FREE. CALL me and ask how you can also receive FREE electricity just for being an Ambit customer. If you want to know more I have a special gift for all BGE users who call or email me.
A-1 Maryland Tree Experts
A-1 Maryland Tree Experts: I will have in supply firewood this winter, so any families needing firewood can contact me ahead of time. Also any tree work needing to be done before or during winter, we can get it done. And we can shovel you out if snow is anything like last year. I am bonded, insured and a license tree expert.
Looking To Save Money On Your Electric Bill?
Now with energy deregulation in Maryland, you can choose your own supplier and still enjoy the same services from Pepco or BGE. Viridian Energy offers an opportunity to use green renewable energy with an average monthly savings of 10%. To sign up go to: www.viridian.com/tonys. For more info, contact Tony Scazzero.
Room(s) For Rent
Room or rooms for rent or whole house for rent in Laurel, Howard County. Three different options.
1) Basement, huge light filled room, 16 X 19 feet with private bath. Great for artist or couple.
2) Single sunny bedroom. Good for one person. or
3) rent our whole house.
Howard County has the best schools in the state. Driving distance to colleges.
Close to JHAPL, NSA, right off I 95.
Pay part of utilities. Please call David or Kathy.
Prayer List
Please keep the following people and their families in your prayers:
Catherine Henseler and family
Prayer requests should be sent to Gay Grow.