| | |
| --- | --- |
| | The Words of the Lorentzen Family |
Open letter about my relationship to In Jin Moon
Ben Lorentzen
October 6, 2012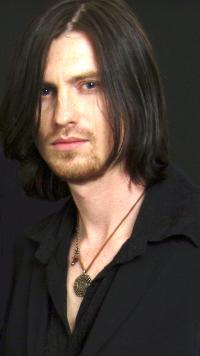 I would like to thank you from the bottom of my heart for your love, support, well wishes and congratulations.
Some have expressed surprise and shock about my relationship to In Jin Moon, and many of you have many questions. Please understand that I didn't make a statement earlier out of respect for True Father's Seunghwa Ceremony.
I want to say that I am truly sorry if I hurt anyone. I take full responsibility for my actions.
In Jin Moon and I consider ourselves a blessed couple. Not everyone agrees with this. Nevertheless; we are in a committed relationship before God, True Parents and the world. We have a healthy baby boy and we feel he is a miracle to us, late in life.
I was first blessed in 1992, but due to escalation of abusive behavior I separated from my ex-wife in 2000 and notified the church in Norway of our separation. During eight years of marriage, I never cheated on her. She filed for divorce in France, and I signed, but unknown to me the papers were not submitted. I therefore filed for divorce in 2011 from Norway and it is now finalized. My ex-wife told me that she has tried twice to find someone she can be with and I wish her all the best, but I ask that she stops using my last name.
It is my sincere hope that the details of my personal life does not take away from the good work at Lovin Life Ministries that was done over the last four years.
I want to make one thing very clear: there was no cover up. Nobody on In Jin Nims staff knew of our relationship. Only a few friends knew that In Jin and I intended to be together. No one, except immediate family, knew the nature of our relationship or that we had a baby. Some people's claim in this regard is false and misleading.
I do believe that happy families are the cornerstones of a peaceful world. Content people do not need to throw accusations at anybody. I too, I'm working on my spiritual growth and maturity. I do believe that there is hope for everyone as long as we try our best.
I feel incredibly lucky to have been given this opportunity to come to the US and meet so many wonderful people. I see myself as the luckiest person on the planet to be with someone as wonderful as In Jin Moon to work together towards the ideal of building happy families. No matter what the world says I feel like nothing can match the blessing of being with her.
I saw how she transformed the movement here in the US. I saw how she and her team reached out to and got people of all ages excited. I saw how they embraced those who felt out of place, unworthy and downtrodden and how they uplifted them with love, empathy and care. I saw how women were encouraged to take up leadership positions and how everybody was urged to be compassionate, excellent and confident human beings who respect the proud legacy of True Parents. As a musician, having grown up in this movement, being able to canvas all genres in music at a Sunday service was inspiring and truly revolutionary. I am very proud of In Jin Moon and of the team around her and what they managed to accomplish. It has been a privilege for me to work so closely with brothers and sister at Headquarters. They are some of the best people I've known.
I wish Hyung Jin Moon great success as the new leader for USA.
May God bless you all
Ben Lorentzen