| | |
| --- | --- |
| | The Words of the Chouchane Family |
A liberated and lifting place
Hanna Mejah Chouchane
September 2, 2011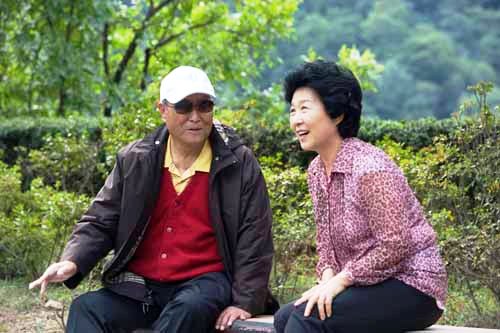 Coming to Chung Pyung with a clear purpose gave me a hopeful start. I think this is one of the most fundamental things to ensure a fruitful stay.
Although, during my first prayer at Jeongshim Won I started panicking because my "Clear purpose" for coming became not so clear after all. I realized after a while that I had come in arrogance. I knew what was wrong with me internally and what had to be done, and that going to Chung Pyung was like a final stage. Little did I know, my life itself was just to begin.
I've heard people say; "Life begins after Chung Pyung". I never really understood that. But after letting go of my arrogance – arrogance I didn't know I had – I totally surrendered to God and let go, trusting that God would catch me. And He did. I realized that life does begin after Chung Pyung, life centered wholly on God starts after Chung Pyung. That's the part I was missing. So even though my purpose for coming to Chung Pyung turned out to be not so clear, it is still what brought me here and that's the purpose it served.
After putting myself in God's hands, day by day, I started seeing my problems and limitations but because I was surrounded by the right spirit world, protected from all outside influence, I was able to embrace them without fear but with hope and joy. It is so liberating being here and there is so much to share. Thank you.
Hanna Mejah Chouchane, 22 years old, Jan 2009 Blessed Couple, Tunisia Church, Tunisia