| | |
| --- | --- |
| | The Words of the Chierico Family |
7 Teams Compete for a Peace Trophy in Italy
Carlo Chierico
April 29, 2012
UPF -- Italy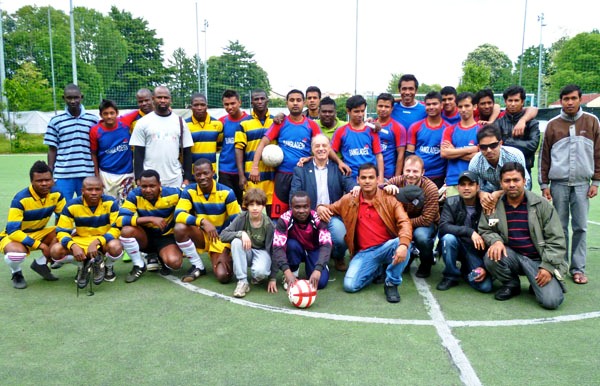 Monza, Italy -- To encourage good sportsmanship, friendship, integration, understanding, and mutual respect between people living in the same area but from different cultures, traditions, and religions is the founding spirit of the the Peace Trophy football competition, which opened on April 29. Now in its seventh year, the tournament brings together approximately 150 players in seven teams representing the people of various religions and cultures living in northern Italy.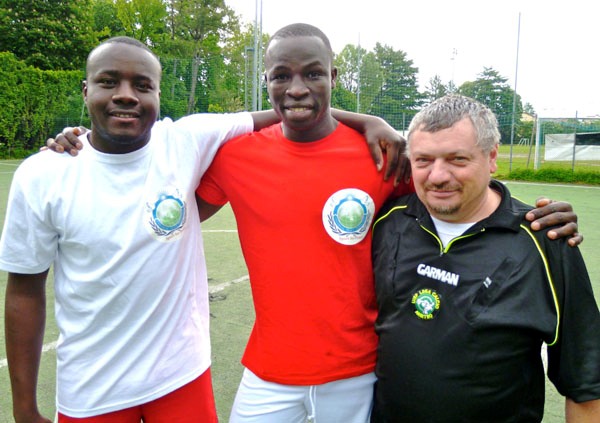 The tournament is sponsored by the UPF with the support of the municipalities of Monza, Sesto San Giovanni, Agrate, Villasanta, the Province of Monza Brianza, the Olympic Committee of Lombardy, and other bodies. Players represent various communities and nationalities in the area, making it one of the most interesting events in the area for its mix of sport and solidarity.
Organizers met on April 21 at the Monza Brianza headquarters of the Italian Union of Sport for All, which has been collaborating in the Peace Trophy tournament since they share common values. They provide the referees.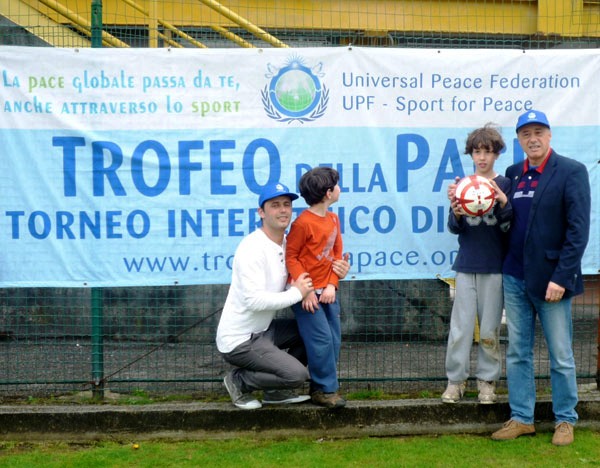 There was no charge to watch the opening event at the main stadium of Sesto San Giovanni, which was provided by the municipality. The two matches were between the Young Muslims of Monza Brianza and South Americans, and between UPF International and Ecuadorians.
Games will continue every Sunday afternoon until the closing day on June 24, when the final matches will take place, followed by the presentation of awards, a closing ceremony, and time for refreshments and enjoying time with new friends.
For more information email Carlo Chierico, President of UPF-Monza Brianza.