| | |
| --- | --- |
| | The Words of the Bickford Family |
To those loosing loved ones, May your hearts be filled with The Precious Love of Heaven
R. Kenny Bickford
May 3, 2013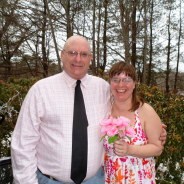 I support your hearts of love and all you continue to digest. My tearful and heartfelt prayers are deeply meaningful to God's Heart and I know they are reaching Heaven. I cared for many children under the age of 16 that hadn't been given the chance to even experience life yet. They all had terminal diseases.
Whenever we had time alone, I would ask what was in their hearts and on their minds. Their selfless replies were always that of worry and how their loved ones would hurt and cry for the lack of their presence in this world. I would cry with them, for their hearts were so innocent and pure.
I would ask them, when you meet God, will you say hello for me and that we can't wait to meet everyone there? So I had many messages, hand delivered to God, I'm doing my best and I can't wait to come home. May, my words somehow touch your hearts and help you feel comfort at this time of sorrow, but remember, there is great joy in starting our new lives centered on love. Kenny, Joy, and Moose (our golden retriever) - Freeport, Maine. Here is a poem I wrote, to internalize, and digest, food for your spiritual heart of love to eat. "A light snack, heart food.
We were hand picked by love, to become love and to give love. We create love, through love, and our love becomes one with their love. Oh how I love to be in love with love for love. Love had been alone for so long, but now love is... born anew and has become the new improved extreme love.
The new love is transforming love, and love will never be the same because of love. From now on, we are all going to love. We are all going to end hunger, through love. All of the sadness is going away because of love, and love will rule the earth. King Love and Queen Love will rule the earth out of love and love will be love as you have never seen love. For the first time in all of human history, love is ruler of love. We are all love.