| | |
| --- | --- |
| | The Words of the Bickford Family |
After Tens of Thousands of Generations, Fresh Start – Aju
R. Kenny Bickford
February 13, 2013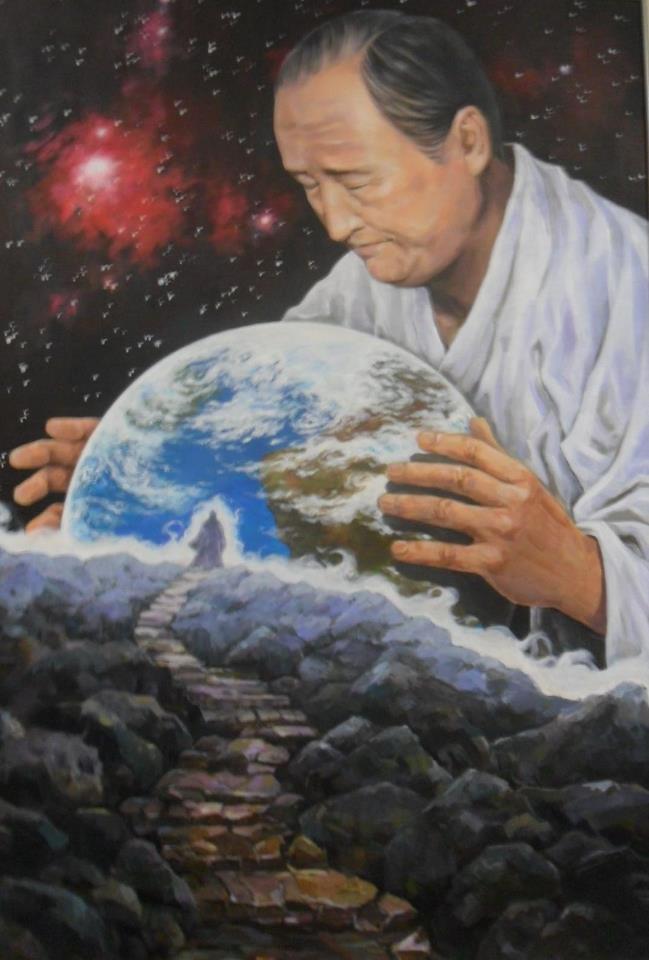 Last night, last light, last star tonight, I wish it may I wish it might, LOVE existing brighter than brite.
R. Kenny Bickford-Freeport, Maine.
We all have wishes, we have concerns, our hearts are deep with what we yearn.
Our Heavenly Parent has come at last, through untold misery, prayer and fast. Please know our hearts all beat as one, fruition of the ones that come.
...
They came to bring us all back home, to show us love, we're not alone. They came with truth for us to learn, our birthright stolen, our concern. Returning back from whence we came, it's true, it's real, it's not a game!
Old Testament, New Testament, Completed Testament is here. Year 4 God's Kingdom, with love so dear.
It's time to build with Love sincere. God's name has changed, now love is clear. "Heavenly Parent, Beloved True Parents, of Heaven, Earth and Humankind." We pledge our hearts and with our minds. Please guide and light our pathway for, Your suffering heart now opens doors. True Love, True Life, True Lineage, Absolute in every way, with LOVE and Faith and Obedience forward from this day.
D-Day is Dedication Day, Foundation Day is near, Adam and Eve's foundation that was lost, disobedience revered. Our planet was to be of LOVE, and HATE what it became, failure to keep our Parent's Word, our siblings all were slain.
This made our Parent cry with tears, that filled our oceans deep, from lack of promise to OUR LOVE, HIS WORD was meant to keep, but lack of love is what he felt(Lucifer), God's Word, HIS Love created, in HIS image, man and woman, soon became sedated. He(Lucifer) Fell with Eve, bad sex that went from Eve's dark heart to Adam's. Then from their family, spread to the world, bad sex, bad love created.
The Garden was forever blocked, until God's love had made it. A time when LOVE would come again, to teach what LOVE created. What we LOST, not understood, forgotten over time. It takes a MAN with sinless heart, to lead us from behind. He teaches all what's meant to be and where we all went wrong. Perfection through our growth in love, is where we'll all be strong. This, where God's Love comes in, our hearts beat one together, one world, one heart, one life to live, one people, love forever. All needs are met, all of the time, no more hunger or thirst, Our hearts are filled with Parent's love, to share amongst the first.