| | |
| --- | --- |
| | The Words of the Barlaan Family |
Building a Library as a Bridge with a Tribe in Carmen Bohol: A Testimony
Merly Barlaan
May 16, 2010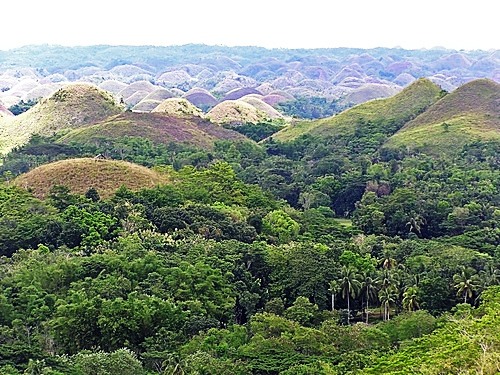 For the first time in 21 years I could spend 10 days in Carmen Bohol, Philippines (the longest so far to bond with family and friends) and those 10 days brought me lifelong awakening and discovery -- and along with that a feeling of tremendous responsibility. The place itself is beautiful (where people of the world would come to see the world famous chocolate hills -- almost the eight wonder of the world) but in my small remote village, life there is simple and the external living condition is miserable (roads, schools, public facilities, basic needs, etc) but if you see deep into their smiling faces, I could feel that happiness is subjective and relative. Yet there seem to be a common bond that keeps us hoping for something better.
The wrinkled faces of the elderly showed the years of hopes denied, however, the little children's are yet to be had. It must be the beautiful gift of nature that even if life is not kind to them, they are always kind to the visitors with smiles wide enough to welcome the whole world. How can one smile so much when life around them is not kind? It is with those faces that I keep my strength and commitment to be an instrument and pave a way to a better life for these children.
It's my great pleasure to share with you a photo slideshow of the Grand Opening of our newly constructed Library and Learning Center in my hometown, Carmen, Bohol, Philippines. www.youtube.com/watch? v=Z2XgIFwdnrE
I'm in the process of creating a video documentary of this special event. My most sincere gratitude to the partners, sponsors, funders of this project especially to ICEF - USA and WFWP Philippines led by Mrs. Minerva DeLeon, Mrs. Norma Lozano and Mrs. Alice Tumanda Co who graced the event with their presence and for donating the school supplies for all the children. And yes, Senator Manny Villar's generous donation for those notebooks and schools supplies.
Also to my dear friends /donors in the US who made this beautiful event possible: Kuya Edward Prangan, Kyle Kim, Joy George, Rey Padilla, EJ Rapada, Plaras Family, Los Cuates Landscaping, my family doctor -Dr. Pilar Tan, my pediatrician -Dr. Danny Guinto, Kuya Romeo and Ate Joi Pastor, Kuya Almario and Marilou Morales, Sherly and Nixon Balino, Bing and Watcharee Combatir, and Ramil and Che Baloro.
And to all of you who donated the books and those who helped me organize the book drives: More from Men/Mr. Frank Bryant and the Filipino Bayanihan International. Also would like to recognize the long hours of volunteer work of the Exec. Director of CWaCE, my brother Cris Barrete - for making everything possible from the beginning: groundbreaking to the grand opening and for putting up this wonderful event! Thanks to all of you. Please enjoy these photos.
Sincerely,
Mar and Merly Barlaan
On behalf of the officers of CWaCE