| | |
| --- | --- |
| | The Words of the Yoo Family |
Toward That High Place
Kwang Yol Yoo
March 1983
Translated by Yung Tchang Jung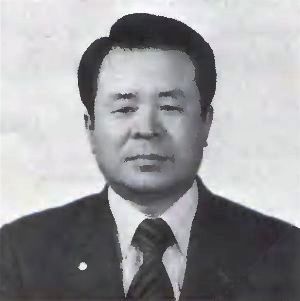 Unification Church poet and historian, Mr. Kwang Yol Yoo has been director of the Cultural Department at our church's headquarters in Seoul for 27 years. He joined the Unification Church in December 1954 in Seoul. A graduate in modern literature and Korean literature from Seoul National University, Mr. Yoo has also been president of the Sung Wha Publishing Company. Three books of his poetry have been published, and he is currently compiling Unification Church history. One of the 430 couples, he and his wife and five children; two daughters are blessed with Americans, Richard Cohen and Tom Field.
To reach that high place, too,
That place where You dwell,
We look up to heaven.
There, where our Parents live,
There, where our Parents' hearts remain,
That holy place, that peaceful place, that place where God dwells.
It's as far away as the beginning of creation,
It's as far away as the numerous days of human history.
The mountains are green.
The streams are clear.
The grass, trees, and flowers sing in chorus night and day.
In that land grains and fruits are plenteous,
And all people have all that they want.
But that is the Creator's dream
And our Parents' fervent desire.
It is the common will of all beings, too.
But no!
Even now you are rich.
The whole world sees you that way.
Even the richest people of the world know you are.
And it is true.
Oh! our Parents,
Nevertheless, in order to turn the world to right,
And to make proper plans for the future of mankind,
Now you are poorer than anyone.
You are weeping.
You won't sleep.
You work at night as in the day,
And yet you think you don't do enough.
The earth is filled with work to do.
You are struggling alone to deal with it all.
And no one knows your heart as you struggle alone.
Heaven and earth have to be saved.
All the people have to be saved.
The peak of the mountain is so high,
The road has cliffs and steep slopes,
As you walk this way, your flesh is torn and your blood flows.
You have lived that way all of your life.
Now you do even more;
Now you work even harder.
We must learn the proper way to understand our Parents,
Who now face even greater difficulties.