| | |
| --- | --- |
| | The Words of the Yakawich Family |
15th March Against Drugs and Violence, Billings MT
Michael Yakawich
June 14, 2012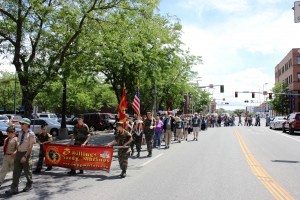 We had a very successful and inspirational program again this year.
The Young Marines, Boy Scouts, Girl Scouts and youth groups were exceptional as well as all those who participated from Mom's with strollers to an elderly lady with a walker on wheels and many others.
The sponsors, organizers, volunteers, speakers were incredible and a great contribution to the entire event.
Councilman Jim Ronquillo, our Chef for the Barbecue, shared that this was the most successful of our Marches and he informed us over 400 people were served. The local TV station confirmed that our turnout was a great success.
We had great media coverage from the local TV news affiliates. The weather included rain all night and into the early morning. Yet, the weather window opened up and we had warm and sunny hours for the event.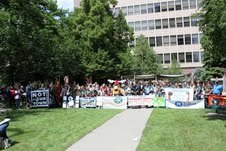 God was very gracious to us!
25 youth were recognized for their work on this project. A Certificate from the MT Attorney General Steve Bullock was given to each of these youth for their community service. Another from US Senator Jon Tester is in the mail, called a Golden Note letter, a highly recognized and rarely given letter by the Senator for people going beyond in serving the community. Thank you for all your prayers and support.
Respectfully yours,
Mike Yakawich