| | |
| --- | --- |
| | The Words of the Walsh Family |
Patricia Walsh Seunghwa
Joshua Cotter
July 16, 2010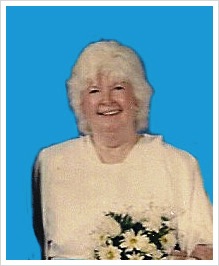 Dear Sisters and Brothers,
On Friday, July 16th, 2010 at 8:25 pm, our beloved sister, Patricia Brush (Walsh) passed into the Spirit World. Patricia was 84 years old, and had only recently (3 weeks ago) been diagnosed with lung cancer. It was quite a battle, but at the moment of her passing she was at our home and with the love of family and special friends.
Congratulations Patricia on a life well lived. This year she celebrated her 35th Spiritual Birthday, faithfully following and deeply loving True Parents. Mrs. Walsh is the mother and Spiritual Daughter of Rev. Terry Yamane, the Senior State Director Alabama/Mississippi. At the moment of her passing in Rev. Yamane's home she was with Terry and her husband, Kasey, Terry's sister, Penny (Frisk), and Terry's sons, Patrick and James. Pastor Lynda McKenzie, the State Director of Georgia, and Mrs. Kayo Pederson had driven down to Bayou La Batre from Atlanta to see Mrs. Walsh that very day, and were able to share a prayer with Mrs. Walsh just before her passing.
She has three daughters in the church, Terry, Penny and Mary Lou (Higuchi). She was Terry's first spiritual Daughter, and joined together with two of her sisters, Penny (Frisk) and Mary Lou (Higuchi). She has ten grandchildren, eight of whom are 2nd generation: She will be missed by the many who loved her.
Patrick and James Yamane
Melissa, Justin, and Kristin Frisk
Christian, Nicholas and Alexander Higuchi Matthew and Emily Grace Newman
The beautiful picture attached is when she received the Single Blessing from True Parents on April 7, 1989.
She looks radiant. However, this year, after attending the Original DP Workshop in Las Vegas, received the Spirit World/Physical World Blessing with my deceased father. It was a miracle of miracles, to resolve past resentments with my father just before the time of her transition. We are so deeply grateful to our True Parents for their special grace.
The Seunghwa Ceremony will be held:
When: Tuesday, July 20, 2010
Where: The Family Church of Alabama, 10965 Hogue Road West, Irvington, AL 36544
Time: 10:00 am
Visitation will be at the Family Church from 5:00 pm, Monday July 19th, with an all night prayer vigil.
Sentiments can be sent to the home of Kasey and Terry Yamane:
8031 Woodland Terrace Drive South
Irvington, AL 36544
Flowers can be delivered to the church at the above address on Hogue Road.
A recommended local florist:
All A Bloom
Mobile, AL
A special thank you to all our brothers and sisters throughout the world who knew and loved Patricia as much as we did, as a grandmother, mother, sister and a friend. She leaves a great legacy of heart with us all.
Og Mansei, Mom, for a very great life...Patricia will be missed very much.
Sincerely,
Rev. Joshua Cotter
Executive Vice President
HSA-UWC USA