| | | | |
| --- | --- | --- | --- |
| | The Words of the Walsh Family | | |

Croatia: Preparing for New Growth
Thomas G. Walsh
July 8, 2006
UPF Secretary General
Zagreb, Croatia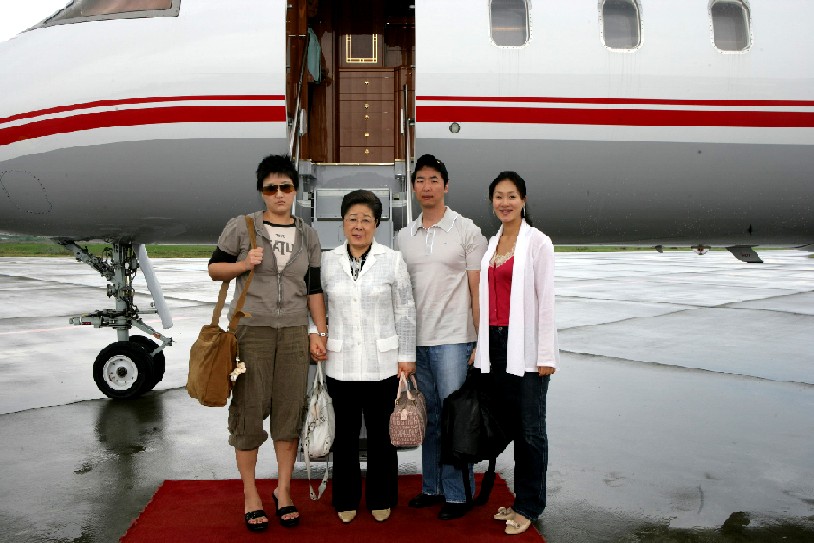 True Mother and Kook Jin arrived in Zagreb mid-morning July 8, went quickly through customs, and arrived at the Sheraton Hotel.
Because they were leaving for Geneva the same day, the event was scheduled for 3:00 PM, and departure for Geneva was set for 6:30 PM. It was a tight schedule. Father Moon arrived in Geneva at 3:00 PM and was connected with the event in Zagreb by Internet from his hotel room in Geneva. It seemed that Mother Moon had a bit more skip in her step and in her eye as she looked forward to seeing her husband that night.
Prior to the event, Mother Moon and Kook Jin met over lunch with a few of the local leaders. The national leader, Mr. Tomas Anto, described how people from Austria initiated the movement in Croatia while Croatia was part of communist Yugoslavia. He also told of how Croatia had invented the necktie: when a soldier went off to war, his beloved tied a special piece of cloth around his neck to protect him in battle so he would be sure to return. As the story goes, eventually all the soldiers wore these.
Mother Moon encouraged the development of a youth movement in Croatia, not simply a movement of Ambassadors for Peace. She encouraged him to keep reaching out to people, and their hearts would be touched. Previous peace tours had been led Father and Mother Moon together, Mother Moon on her own, or one of their children on their own. This tour is unique in that mother and son are working together to bring the national-level blessing. Even though people may not grasp the depth of what is happening, she predicted that great blessing would come to this nation.
Building on his mother's remarks, Kook Jin shared his vision about how to prepare for dramatic growth and development on all levels, in the business realm, spiritual realm and NGO realm. He spoke of sound structures, systems and practices of leadership and governance that will provide a basis for stable and significant growth. He stated that people who apply the messages being given in each country would make enormous strides in changing the world.
The main event went very well. It was wonderfully organized and brought out the best of the Universal Peace Federation in Europe. The hall was filled to capacity with 500 dignified and respectful participants. Professor Marko Tarle, representing the Ambassadors for Peace, gave the Opening Address, describing the great work and accomplishments of UPF worldwide. He mentioned that the current President of Croatia had attended the World Culture and Sports Festival in 1997 in Washington, DC.


Download entire page and pages related to it in ZIP format


Table of Contents


Copyright Information


Tparents Home