| | | | |
| --- | --- | --- | --- |
| | The Words of the Tobkin Family | | |

Testimony
Yusun Tobkin
February 11, 2004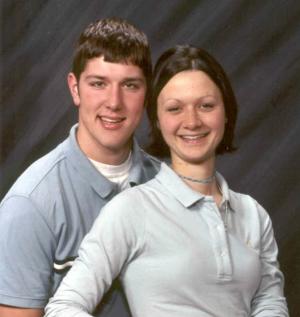 Just like almost every other girl, I have been thinking about the matching/blessing from as long as I can remember. The earlier I got blessed, the better (or so I thought). I figured just by knowing who my spouse was, my struggles in life as a growing teen in today's society would be much easier to handle. Of course, I know now that I can't try to escape life's challenges and, ultimately, how I overcome my limitations depends on my personal growth and development.
When I heard that our parents would be matching their children, my first reaction was that they (my parents) have no idea what they are doing. They don't know many BC brothers my age, how were they supposed to find a match for me? That has nothing to do with it, of course, but at the time I was a little worried. I was ready to have absolute faith in True Father because I knew that God works through him, but I was doubting the fact that God would be able to work with my parents, or that they would be able to work with Him.
However, after spending some time on STF, my relationship with my parents developed and, along with that, my faith in them as well. I started trusting their decisions because I can now look back on my life and realize that they always had the best intentions for me. At the time, their guidance seemed strict and unfair, but I know now that they raised me as best as they could in alignment with God's will. I was able to realize that as grown-up as I think I may be, I still have a long way to go and, ultimately, my parents have so much more experience and knowledge than I do.
I knew that my parents had been looking for a match for me for some time, but I asked that I have no part in the decision-making. I did, however, have one request... that he be taller than me. :) Otherwise, I wanted to have absolute faith in my parents. I accompanied them with some of their prayer conditions, but I realize now that they had done so much more in preparation. I know that they were nervous about making a decision like this one (as we are all new in this), but I prayed that God would work through them, and He did. God always has a plan for us, and as long as we can align ourselves with Him, He will lead us to the right path. I am so grateful to my parents and to Garrun's parents for putting so much prayer, thought, and effort behind this decision.
Of course now comes even more challenges and blessings as we start a new life together, but I am looking forward to it all. I know now that as long as we keep our common faith in God and True Parents, especially through all of the difficult times (because I know they will exist), this matching will be victorious.
Thank you


Download entire page and pages related to it in ZIP format


Table of Contents


Information


Tparents Home