| | | | |
| --- | --- | --- | --- |
| | The Words of the Thompson Family | | |

ACLC Breakfast in Richmond
Kevin Thompson
October 26, 2006
Richmond, CA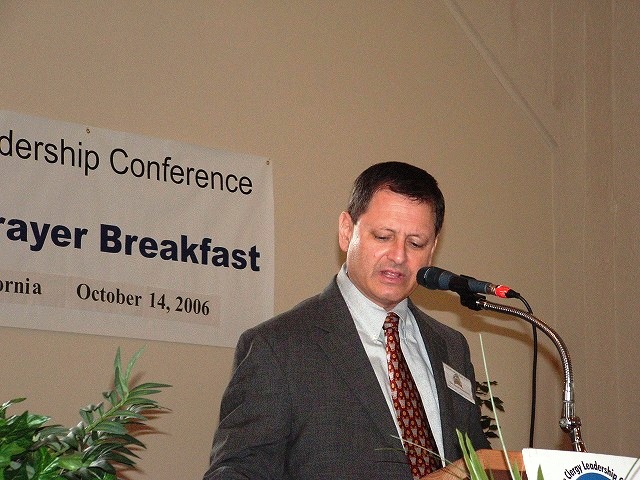 The New Saint James Missionary Baptist Church was the scene for the Bay Area American Clergy Leadership Conference breakfast for the month of October 2006. Pastor Bernstine invited ACLC to have the breakfast at his church and we were hosted by ACLC Co-convener Rev. Andre Jackson and his wife Rev. Carla Jackson.
Over breakfast we had a chance to fellowship together and share with people of many backgrounds and religious affiliations. The program started with a special greeting from the mayor of Richmond, who shared a commitment to working with the faith community in Richmond to find real solutions to the social issues the city faces.
Our keynote speaker was Rev. Andre Jackson of Carriage Hills Community Church. Rev. Jackson was truly filled with the Holy Spirit as he delivered a powerful message of hope and encouragement while exhorting us all to become like Christ and not just be content to be saved. Rev. Jackson was on fire and brought the audience to their feet many times.
Emcee David Rosenblum then introduced a special video of the work of ACLC and its founders as a way to bring everyone up to speed with the activities and projects which ACLC is involved in. Then on that foundation we had a special blessing upon our marriages conducted by Reverend and Mrs. Kevin Thompson.
The conclusion of the event was appointment of Ambassadors for Peace. A great event.


Download entire page and pages related to it in ZIP format


Table of Contents


Copyright Information


Tparents Home