| | | | |
| --- | --- | --- | --- |
| | The Words of the Thompson Family | | |

Mr. Kiyoshi Nishi Visits Bay Area Family Church
Kevin Thompson
October 13, 2006
Bay Area, California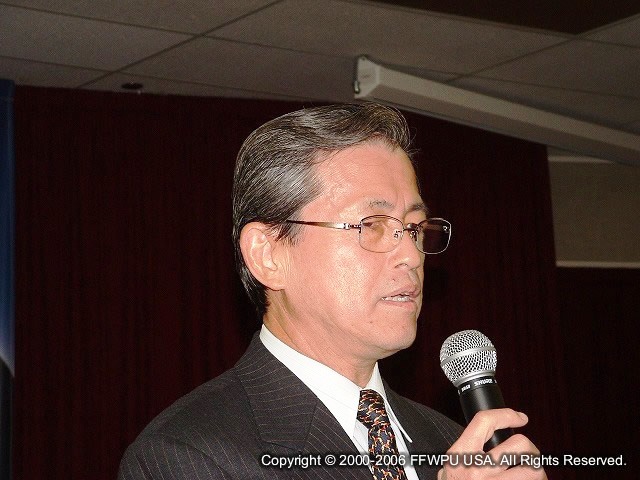 On October 13-14 Mr. Kiyoshi Nishi of the Biblical Study Forum for World Peace came to the Bay Area Family Church and spoke twice to church members. Mr. Nishi is blessed in marriage to Nancy Howe and they have 5 children.
Their only son Yoshi is attending the Blessed Teens Academy in Berkeley. Mr. Nishi met the Unification Church in 1966 while still in high school, and he was one of the original 12 Japanese missionaries sent to America in 1972. He spent 21 years in America and graduated from Unification Theological Seminary.
Mr. Nishi recently wrote a book, Second Coming of Christ and Japan. He was promoting his book as well as bringing inspiration and guidance as to the special role which Japan has in Godís Providence to bring peace on this earth. A gathering of 60 members heard the English speech on Friday night and learned many things about why Christianity has not been very successful in Japan and yet how there was a small but fervent expectation of the coming messiah. On Saturday night a larger gathering of Japanese members heard a longer talk on Japanese history and Japanese responsibility. Mr. Nishi was also able to attend an ACLC breakfast on Saturday, October 14th in Richmond, where he was able to interact with the mayor and many clergy.


Download entire page and pages related to it in ZIP format


Table of Contents


Copyright Information


Tparents Home