| | | | |
| --- | --- | --- | --- |
| | The Words of the Sutchar Family | | |

Freedom Writers Movie Review
Bruce Sutchar
January 15, 2007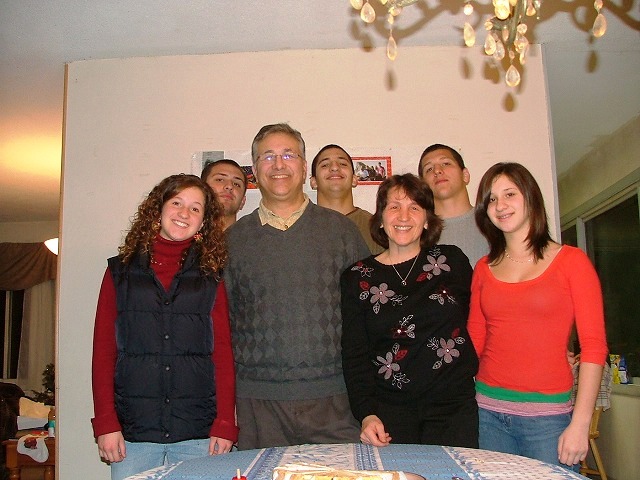 As my children have gone through their teenage years, our tastes in lifeís offerings have gone on somewhat divergent paths. Of course they still love morning Ahn Shi Il, our daily Hoon Dok Hae, Sunday service and weekly family study. But our taste in music and other media outlets has differed slightly. For instance, when I would mow the lawn when they were small, they had their own little plastic lawnmower and they would follow me all around the back yard. Now that they are old enough to mow the lawn on their own, they are very conveniently not to be found on lawn mowing days, so I wind up doing it all alone without even a little plastic mower following behind. When they were little, they would go anywhere with me just to be able to be with their dad. The drug store, the hardware store, the grocery store, it didnít matter, they just wanted to go along for the ride. Now the only one who wants to go with me is the dog. The handwriting was clearly on the wall a few years ago when I got tickets to the Chicago Bulls professional basketball game. They said that they were willing to go with me but, they would go in their own car and they would sit "somewhere in the immediate vicinity of my seats." A friend with older children recently offered me some sagely advice. When her kids were about 17, she told me that the Martians came and took them away. But she said, "Donít worry, when they were about 21, the Martians brought them back."
All this is to say that last night my wife and I went to see "Freedom Writers" a movie that my 19 year old had highly recommended. As we entered the theatre and chucked down our $19, I was hit with pangs of doubt as to why I was attending this film, solely on the recommendation of someone who listens to such rappers as Tupac Shakur, Akon, Nas, Fifty Cent and Eminem on a regular basis. In fact, since my boys are home from college for Christmas vacation and they borrow my car on a regular basis, I usually get hit with an instant blast of their music as soon as I put the car into drive.
My wife thought the movie was entitled "Freedom Riders." But in actuality that is not so far from the truth. The film starring Hillary Swank and Scott Glenn is a true story about a first-year white schoolteacher in an inner-city high school in Long Beach, California. Having taught in the inner city of Chicago myself, I was a bit skeptical of the Walt Disney scenario that was beginning to take shape on the big screen before me. In reality, if this was not, in fact a true story, it would have been just another inner-city school movie. But it was true.
The idealistic freshman English high school teacher who walks into Woodrow Wilson High School in the midst of the 1990ís integration movement with her lesson plans of Chaucer, Homer and Shakespeare has a few lessons to learn about the reality that will confront her on an everyday basis.
But she has one salient quality that will help to get her through just about anything. It is her commitment. There is nothing that she is afraid of, nothing that she is not willing to do and no commitment that she is not willing to make. As the daughter of a 1960ís civil rights activist (Scott Glenn), she has inherited some pretty good genes.
She will have to deal with all the problems and crimes that you can imagine that take place in the inner-city on a regular basis. But nothing can deter her -- not her fatherís disapproval that she could be doing so much better than being a teacher, her husbandís disinterest, or her supervisorsí skeptical arrogance that she can accomplish little more than being a babysitter for these kids who will never amount to anything.
The rest is history, and a pretty good history at that. She will deal with whatever is thrown at her, and she will never blink. No day is too long, no challenge is too great, and no one can discourage her even one iota. For she has commitment running through her idealistic young bloodstream, and there is no length to which she will not go to succeed with these kids.
Again, if this were just a Disney fantasy film, it would be basically meaningless. But once again, the story is true -- even the names were not changed to protect the innocent.
So, for the first time since my kids and I both enjoyed the likes of Benji, Lady and the Tramp and Herbie, we have concurred that "Freedom Writers." is a film well worth seeing. Even the music, mostly rap, but with allusions to Dr. King and Tupac Shakur, is quite enjoyable.
I give this film several stars and recommend it for the entire family.


Download entire page and pages related to it in ZIP format


Table of Contents


Information


Tparents Home