| | |
| --- | --- |
| | The Words of the Stephens Family |
Change of Policy for Announcements
Miilhan Stephens
August 15, 2013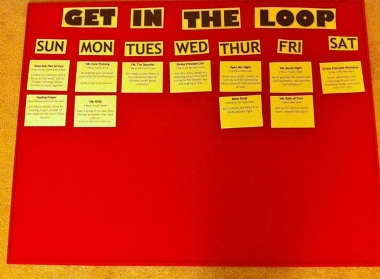 Dear Maryland Families,
As we all know, our main mission as a community right now is to witness. There are so many ways to witness and one of the great tools we have in our community is our weekly Sunday Service. Our Sunday Service team has been working very hard to provide an uplifting and inspiring experience every Sunday. A key part of this process has been a focus on consistency and professionalism.
At our recent Community Voice, our Pastor team decided along with members of the congregation who were present that we would no longer present announcements in Sunday Service. We have found that the announcement portion of service would sometimes diminish the spiritual energy created in the program through music, prayer and the sermon. Additionally we have decided to refrain from calling out guests to stand up in service. We hope that our community can build a culture where we recognize new faces and extend a warm welcome to them in person. Even if you're unsure if they're actually new it doesn't hurt to get to know someone from the church family!
There are so many great events going on in our community that we often don't have enough time to feature all of them. For that reason we are really encouraging everyone to visit our Events Board on Sunday's to see what's going on in the community. This would be the place to advertise for upcoming events and spread the word to our brothers and sisters! Just print up a flyer no larger than an 8 1/2 x 11 inches and pin it up there yourself! You may also leave a stack of flyers on the table for anyone to pick up.
And you can always find out what's going on at our very helpful website: www.ucmd.org
Sincerely,
Pastor Miilhan Stephens