| | |
| --- | --- |
| | The Words of the Panzer Family |
UTS Forum and Relationship Institute Events
Richard A. Panzer
May 2, 2011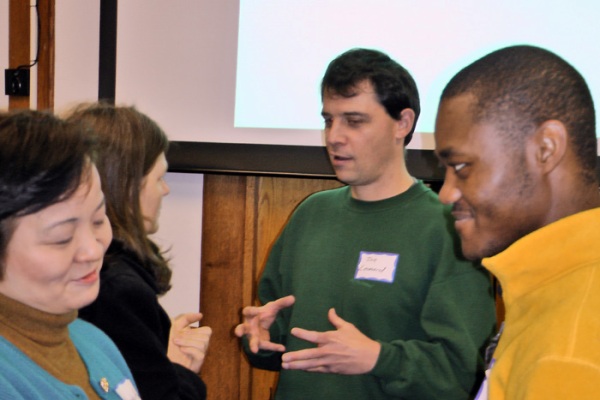 CIG Politics: Headwing Theory and Practice
Coming SOON at UTS-Manhattan
Greetings!
There are a number of upcoming events at UTS you probably would like to know about!
1) The UTS Alumni Association is hosting a seminar on Sunday, May 8 on CIG Politics: Headwing Theory and Policy. Gordon Anderson (UTS '78) and Dr. Andrew Wilson are featured speakers. There will be many opportunities for discussion. For more information and to register, visit May 8 UTS Seminar on CIG Politics.
2) Due to popular demand, we are repeating the Mastering the Mysteries of Love Couples Communication training! The Relationship Institute at UTS will host a Facilitator Training taught by Bento Leal at UTS' NYC campus at 4 W. 43rd St., NYC on Friday, Saturday, and Sunday, May 13-14-15. To see a 3 minute video of the January training and to register, visit uts.edu/relationship-institute But DON'T DELAY, those who register by May 9 will receive a 10% discount!
Mastering the Mysteries of Love
Bento Leal, a certified trainer for the Mastering the Mysteries of Love Couples Communication program, will conduct a 3 day facilitator training on May 13-15, 2011 at the Relationship Institute at UTS, 4 W. 43rd Street, NYC.
Mastering the Mysteries of Love (MML) is a nationally-recognized, research-based program teaching 10 key communication skills for making healthy marriages and relationships. This certification training will equip and authorize participants to teach the course to couples and singles in their communities! (www.skillswork.org)
Each trainee will receive a Certificate as an Authorized MML Facilitator enabling them to teach the 16-hr MML course in class settings at churches, small groups, community organizations -- wherever. These MML Skills are powerful and will help strengthen the marriages and relationships of our church members, as well as others. This course is great to incorporate in a Marriage Education Ministry.
For more info, to see the 3 minute video, or to register, visit uts.edu/relationship-institute
Sincerely,
Richard A. Panzer, Ph.D.
President
Unification Theological Seminary