| | |
| --- | --- |
| | The Words of the Oyamada Family |
Korean-Japanese Students Joint Symposium Held at ChoungJu City
Hideo Oyamada
June 28, 1970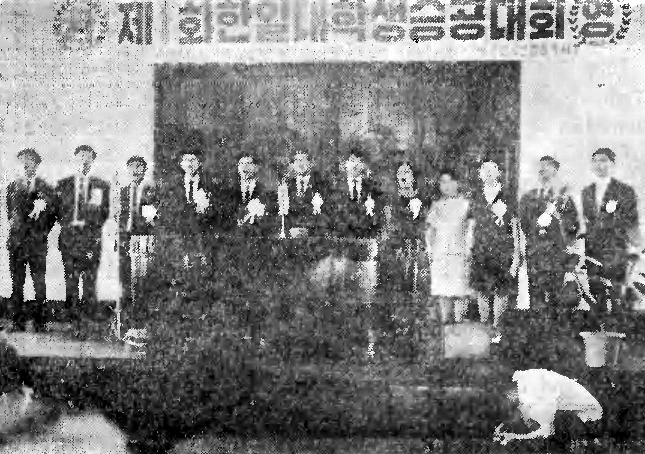 Korean-Japanese Students Joint Symposium at ChoungJu City, Korea
After Korean-Japanese Students Joint Symposium at Korea University had finished, another symposium was continuously opened at ChoungJu city, Chungchung Puk-Do (Province) on June 28.
In this symposium, Mr. H. Oyamda, Director of J-CARP said that they are making an apology for their ancestor's deep sins to Korean people. And he expressed his impression of Korea "I saw with my eyes the great and new development in the fields of education, military affairs, industry and culture... And I was astonished at the constructive aspects… Korean people are bravely fighting against Communism and they are intently constructing their industrial facilities. I expected that we would be under a curse of Korean people but we were unexpectedly welcomed. So that, we could see their true kindness, friendship and tolerance. In contrast with this fact, our Japanese cannot yet give up their ill-nature as an economic animal. Japanese government accepted the so-called four principles by Chou En Lai, Red Chinese Premier. I believe that this must be a suicidal act of Japanese people. Therefore, we will fight against communism in Japan..."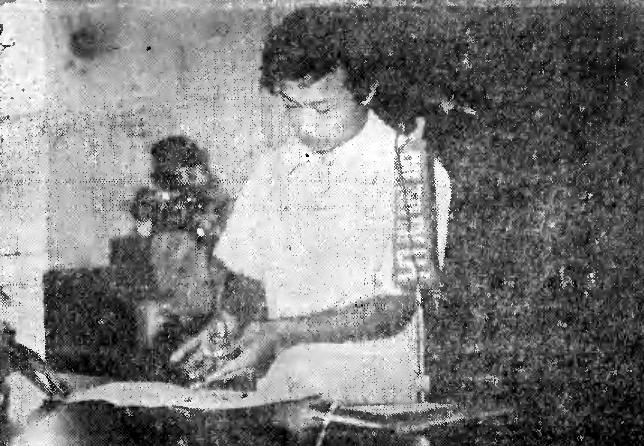 Mr. Ho Youl Lee, writing in blood to swear
Mr. Shinkichi Suzuki, the representative of J-CARP of Waseda University said that red student's movement of all Universities in Japan is controlled by Japanese Communist Party and in last one year, 71 Universities were on strikes. About 60% of Japanese students are the left-wing elements and they attacked so m ny police-stations in Japan. But the Movement for Victory over Communism is now on strengthening.
Miss Yasue Erikawa a J-CARP member of Chuo University expressed her opinion "The Chosen University in Tokyo is a bridgehead of communists and is a agitation point to cultivate their spies..."
And a member of K-CARP of ChoungJu University, Mr. Ho Youl Lee made a writing in blood to swear their overcoming against Communism.