| | |
| --- | --- |
| | The Words of the Otsuka Family |
UPF-Africa Leaders Pay a Visit to Hon. Raila Odinga
Katsumi Otsuka
July 11, 2012
UPF-Africa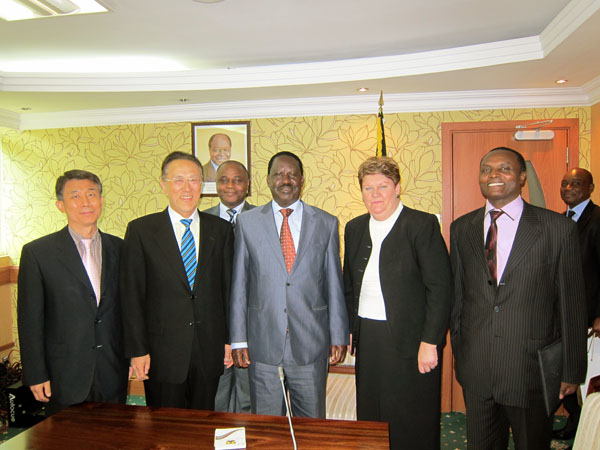 Nairobi, Kenya -- As newly-appointed leaders of UPF-Africa, Dr. Katsumi Otsuka, Regional President, and Kathy Rigney, Regional Chair, invited key UPF leaders to a continental meeting in Nairobi and paid a visit to Hon. Raila Odinga, Prime Minister of Kenya, on July 11.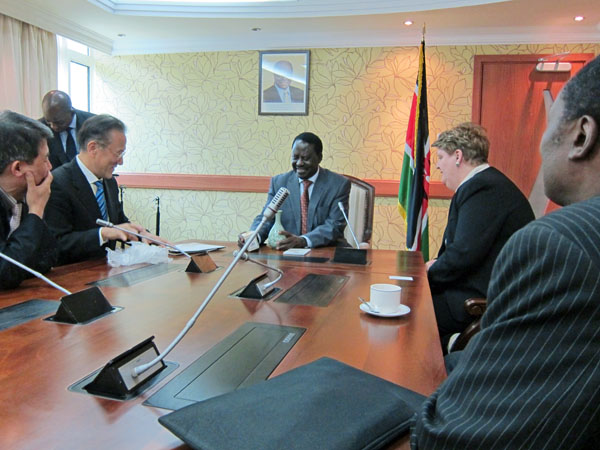 The delegation also included Regional Secretaries General Rev. Adama Doumbia and Rev. Mwalagho Kililo as well as Rev. Hun Suk Lee and Rev. Emmanuel Tanui, Secretary General of UPF-Kenya.
Dr. Otsuka told the Prime Minister that many people around the world respect him for the way he handled the aftermath of the disputed presidential elections, made unity with his opponent, and saved the nation of Kenya from civil war.