| | | | |
| --- | --- | --- | --- |
| | The Words of the Ota Family | | |

Police Arrest 11 In Raids Tied To Kidnappings
April 20, 2007
CNN.com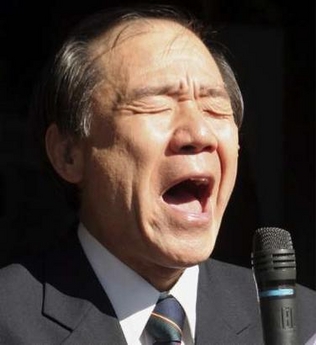 ASUNCION, Paraguay (AP) -- Police announced the arrest of 11 people suspected of collaborating with kidnappers who released a Japanese business executive and two Paraguayans before dawn after receiving a ransom payment.
Police said those arrested are believed to have played minor roles in the 20-day ordeal, adding they believed the kidnap ringleaders fled to Brazil.
Police chief Wenceslao Recalde said Hirokazu Ota, 62, a Japanese executive, and two Paraguayans were freed near Ciudad del Este, some 242 miles (390 kilometers) east of the capital, Asuncion.
Ota and the Paraguayans -- police agent Rafael Ramos and his schoolteacher girlfriend Nancy Gimenez -- were abducted at gunpoint April 1 on a highway in eastern Paraguay. Ransom abductions have surged recently in this poor country.
Japanese Foreign Minister Taro Aso was the first to confirm their release.
"The safe release of all hostages is our great pleasure," Aso said in Tokyo. "The Japanese government, however, strongly condemns the contemptible act of kidnapping."
In Ciudad del Este, Recalde said police raided several homes, including a residence where the captives apparently were held. He said they found guns, airline tickets, scattered clothing, scraps from meals, among other evidence.
A police investigator, Commissioner Antonio Gammara, said police found a car abandoned alongside the Parana River border and believed the ringleaders had used it to escape to Brazil.
He said another vehicle apparently used to drive the kidnap victims to freedom also was seized and the suspected driver arrested. He said the man acknowledged accepting $100 from the kidnappers.
A spokesman for the Rev. Sun Myung Moon's Unification Church had appealed late Thursday for the release of the hostages.
Church spokesman Felipe Paredes called Asuncion television stations to urge the captors to free the victims, including Ota, who runs the local agribusiness company Victoria, which is controlled by the church.
Paredes said the ransom totaled $300,000, but other reports gave different amounts and none was independently verified.
Authorities said Ota, after his release, was taken to the Japanese Embassy in Asuncion. The others also returned to the capital area where they live.
Recalde said the hostages were freed at 2 a.m. after a ransom payment was dropped off in an area of eastern Paraguay called Minga Guazu not far from Ciudad del Este, a border city with Brazil and Argentina.
Ota's Japanese secretary also was seized but freed unharmed on April 10.
A Japanese Embassy spokesman, Hisashi Hueno, said Ota was resting Friday.
"Ota is in good health. He doesn't have any injuries or signs of blows, but he is mentally exhausted. Later he will go to his home," Hueno said.
He added that the kidnapping "will not alter our good relationship" with Paraguay.
Ota has been living in Paraguay for 10 years, media reported.
The attack occurred on a stretch of highway near Caaguazu, 125 miles (220 kilometers) east of Asuncion, that is known for sporadic truck hijackings and highway holdups. The road is a key corridor for commerce between Asuncion and Ciudad del Este.
Ramos and his girlfriend were cheered by friends and neighbors when they returned home. "Nancy and her boyfriend are in good health," said Jose Maria Gimenez, the schoolteacher's brother.
Police commissioner Nicasio Villalba said the hostages were "physically sound" but needed rest.


Download entire page and pages related to it in ZIP format


Table of Contents


Information


Tparents Home