| | |
| --- | --- |
| | The Words of the Orme Family |
Finally, we make up little booklets of the Divine Principle
Doris and Dennis Orme
September 21 1970
London, England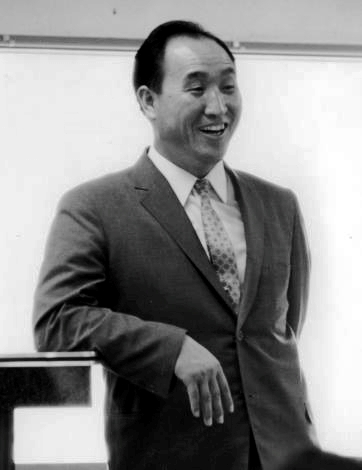 Dear Mrs. [Won Pok] Choi,
It is a great joy to write to you and express our deepest love to Father and Mother and all at Seoul at this great and busy time. Here in Britain we have been unable to get a TV documentary made but we are now working on the basis of trying to get a news film team to firm just the blessing. Also we are contacting the big national dailies.
What with moving and then working to save every penny for the blessing this summer has been difficult. Now at last we are beginning to return to our major task of restoring the nation. The cottage will shortly be painted for the winter and sonic of our members will not have to work two jobs. We have finally established a very effective way of getting Divine Principle sold, we make up little booklets with parts of the first chapter in and sell them at one shilling each. They are similar to our Make Britain Safe campaign. So all are members are happy that we are beginning to make an impact. These are the opening skirmishes in what we all regard as the final Battle for Britain. I have told all the members that unless in four years' time we are contacting people by the thousand we can say we have lost the battle. Satan is really taking the nation's youth. It makes us all want to fight harder. We have large boards with Union Jacks on top, together with a portable gramophone playing traditional patriotic music. We ask only that we may love Our Father more and have the love, courage and faith to save this nation for God.
In Our True Parents Name,
Doris and Dennis Orme